As suggested by James, I tried building the OR projects in AnyCPU mode, and as anticipated, XNA fails.
Here is the build log (sorry for the language, I wrongly installed my Visual Studio in Italian and didn't find a simple way to revert to English):

Compilazione64bit.zip
(1.8K)
Number of downloads: 263
(The lines where you read "mancata corrispondenza" complain about a missing match between chosen project processor reference and XNA processor reference).
Here is the pop-up when I try starting OR: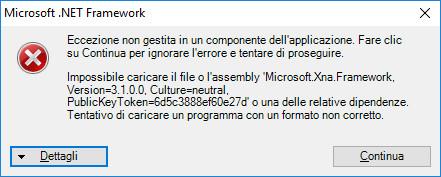 So replacing XNA would be a great thing. Unfortunately XNA is quite pervasively present in OR, and replacing it is something completely outside my knowledge.