Hi Folks,
Since I'm sure it's easier to make graphic mockups vs coding the actual HUD - just another example removing the new proposed indicators (accelerometer) - using Mauricio's Control Confirmations in a slightly different manner to make them more discernable... I'm also using colors a tad more conservatively... The SPED (Speed) and BOLS (Boiler Pressure) dynamically change color to reflect current conditions... The cyan Brake Mode color is constant to differentiate from indicated pressures... Labels are all caps - modes are first letter caps - units are lower case...
Mauricio - can you make your triangle Control Confirmations any larger ?
While I'm using the "Abbreviated HUD" as my example - the same mods can be applied to the "Full Text HUD"...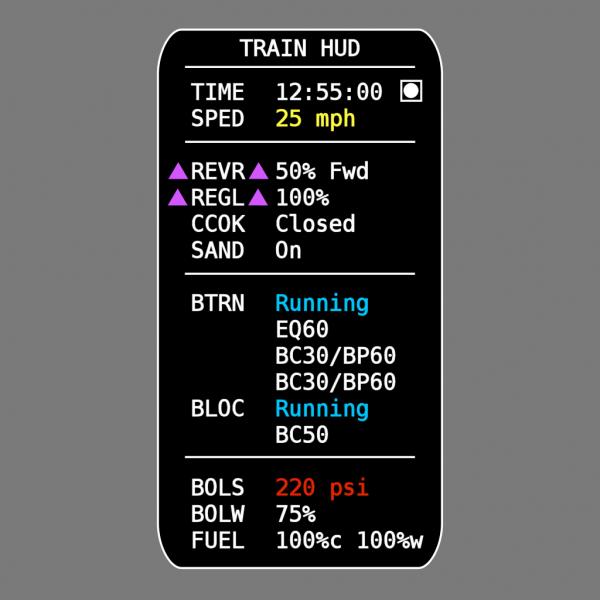 Another thought - since Yellow is the most visible color - use that for Control Confirmations - and any time a font would use Yellow - use Orange instead - keeping the color of Control Confirmations unique...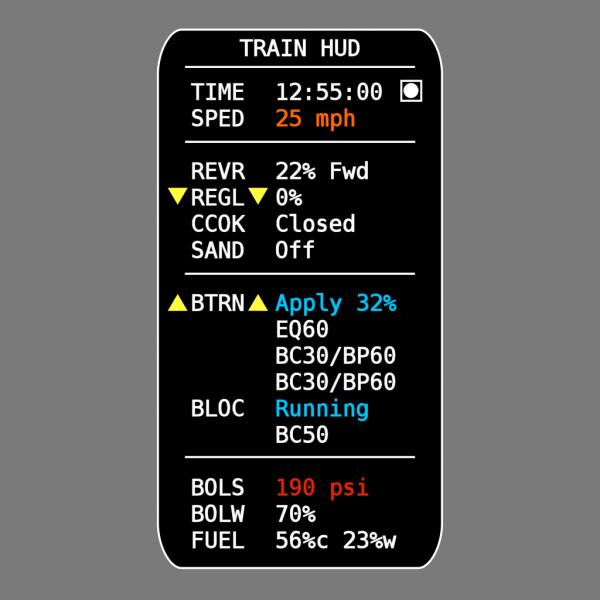 Regards,
Scott