I think the proper title for this thread is Z Bias question, but not being sure of the correct terminology apologies in advance if I've goofed.
My question: Does specifying don't apply shadows interfere with apply hi shine?
The problem I'm trying to solve can be seen in these images:
From any close distance, the model looks like this: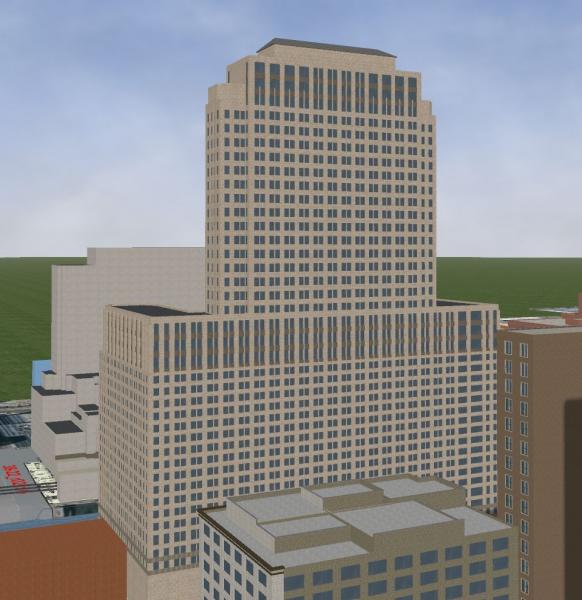 Pull back a bit and I see this: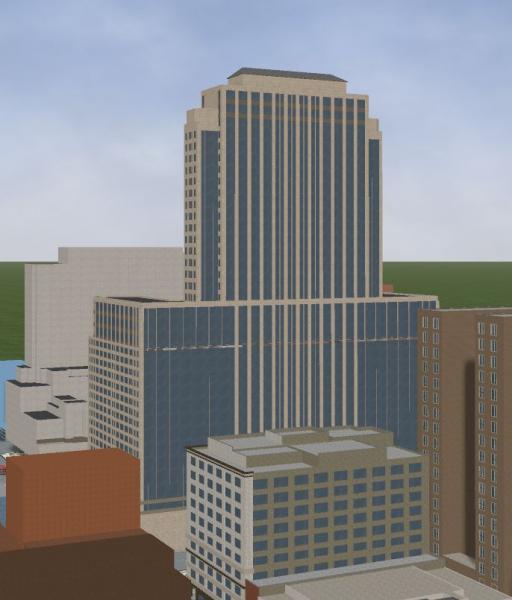 What I understand is going on is a merger of parallel faces when viewed at a distance, in this case a highly reflective glass face (using the hi shine shader) which I run behind the whole wall (in an attempt to minimize the poly count) and the foreground face of the wall.
I'm assuming there isn't any way to control what's going on here with something as simple as setting a flag somewhere in the mesh file.
I'm considering using LOD's and multiple planes of glass with those closest to the wall having the shortest LOD value and another plane placed further inside the building. I think the short LOD will make the first plae of glass disappear before faces are merged and the second will be far enough back to avoid the issue. That should work, right?
In addition I feel its also necessary to turn off shadow processing on these interior surfaces. Since I also want to apply night texture processing on the glass -- only the glass -- I figure my usual technique of moving the glass into its own model and then assigning its Position() and QDirection() values to match the building shell will be used.
Which leaves me with a simple model set for no shadow processing with a hi shine shader. Will that solve this problem?