May be it is a good reality simulation in Open Rails than a bug: If I zeroed both reverser and regulator all of my steam locos begin to run and continuous accelerate (brakes are not aplied and the locos are on leveled tracks).
Will a steam locomotive start to run in reality with this conditions?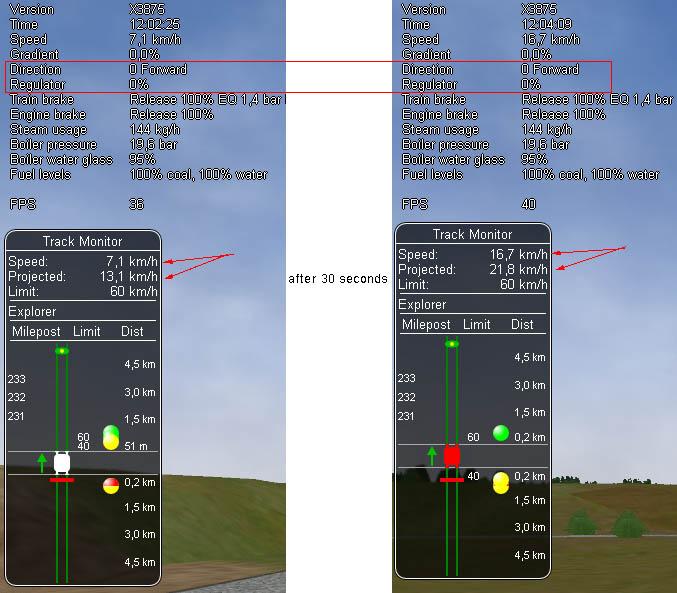 In MSTS is not that way. A zeroed reverser (Direction) can't accelerate a halted steam loco, no matter if the regulator is up to 100%.