Has anyone here ever tried running this GM&O route? It's a huge route. It's not new but huge in file size and also content.
I was running a simple activity I made to explore the route here and tried it with this nice big cotton belt steam engine of Skip's Railroad, Doc George and Chris Lee. I thought I'd run this huge engines since I now it has lots of coal and a huge tank to haul its own water.
Knowing first hand that this route isn't built for steam engines, I decided to gamble that it would make it at the end of the run from Winner Road at the westernmost end all the way to the northeastern most end at the Chicago Union Station. The number of miles to travel? A whopping 460 and some odd miles. :)
Alright then, it's going to be a long day. :) Anyway, equipped with my run. I just decided to see what I see.
I didn't really take a lot of shots until the very end over at the Chicago Union Station. I really didn't see much in the sense of scenery. Yes there are portions that were highly densely packed with all sorts of things. But on the over all sense of this route, I saw is mostly just the rail and the typical green textured ground. This was around 70-80 % of the run looked that way.
Anyway, here are my shots. Notice on the first shot here, my milepost is indicating I'm very close to Chicago Union Station - it being just a mile after the first mile post.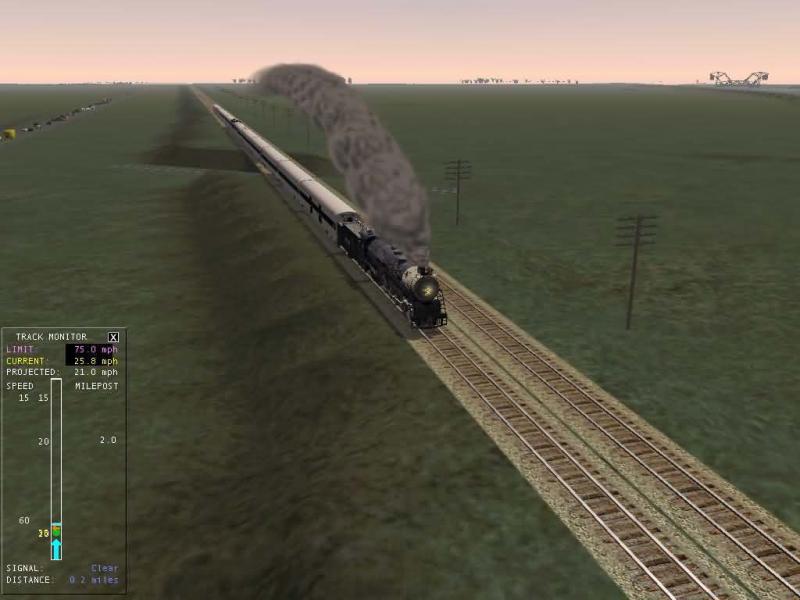 So here's a nice closeup on St Louis Southwestern 819.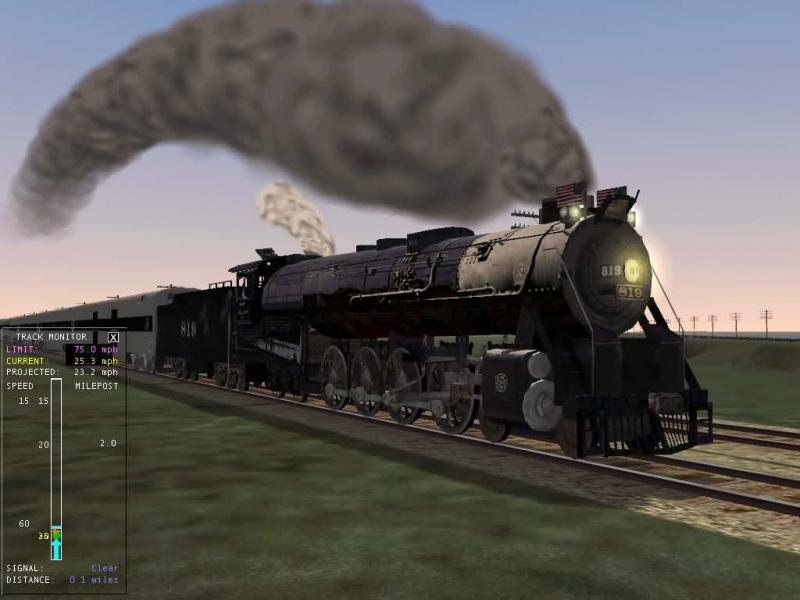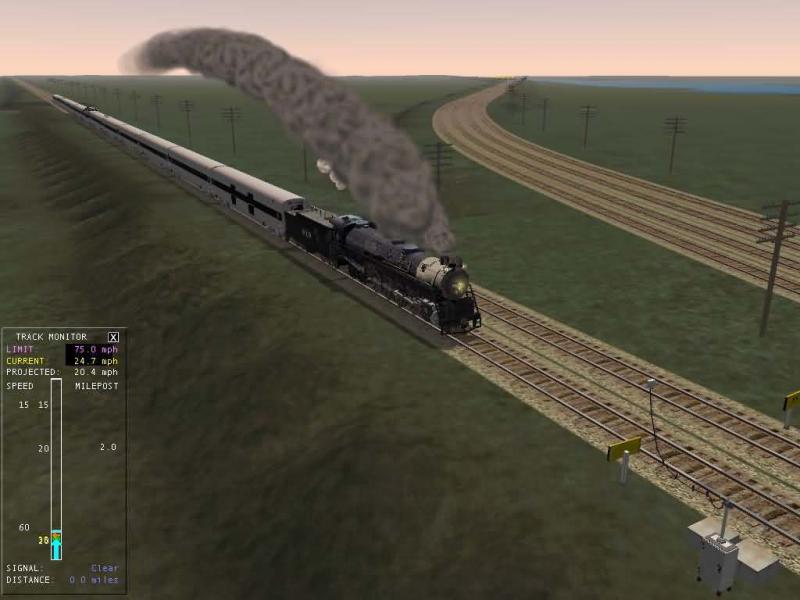 I like this drawbridge here.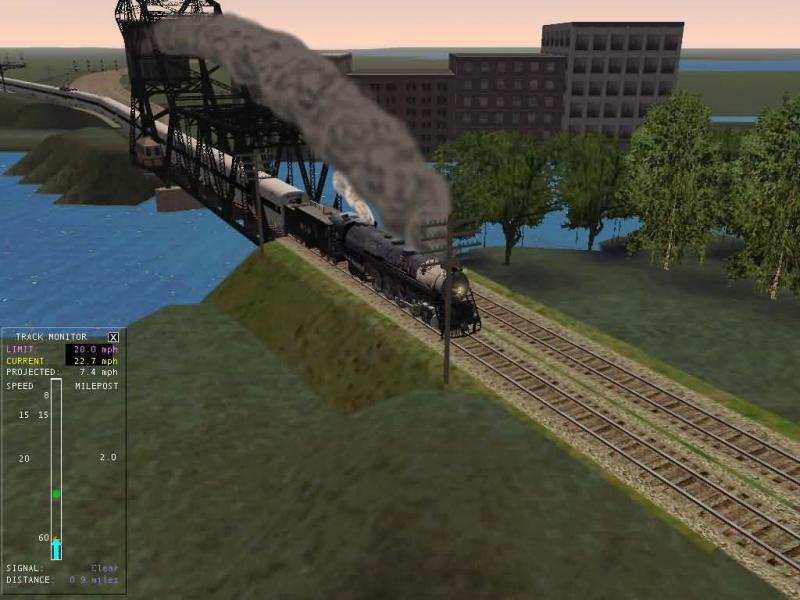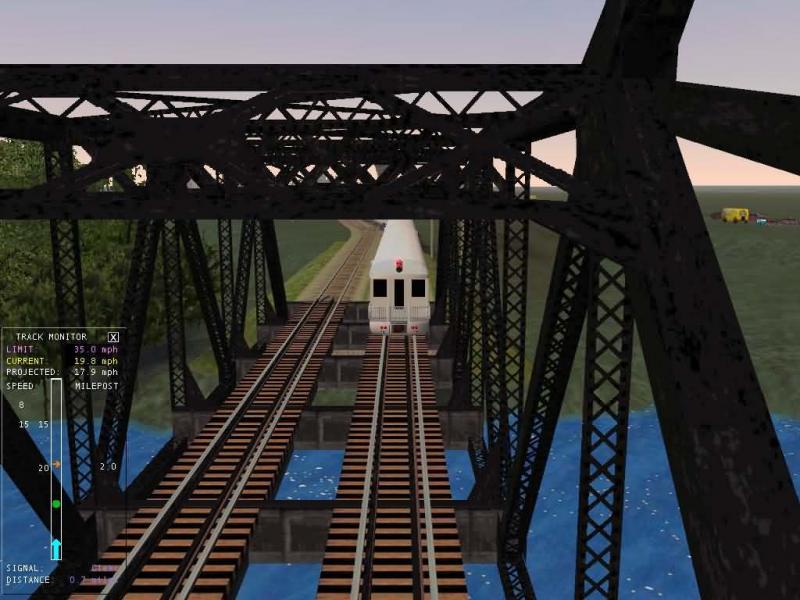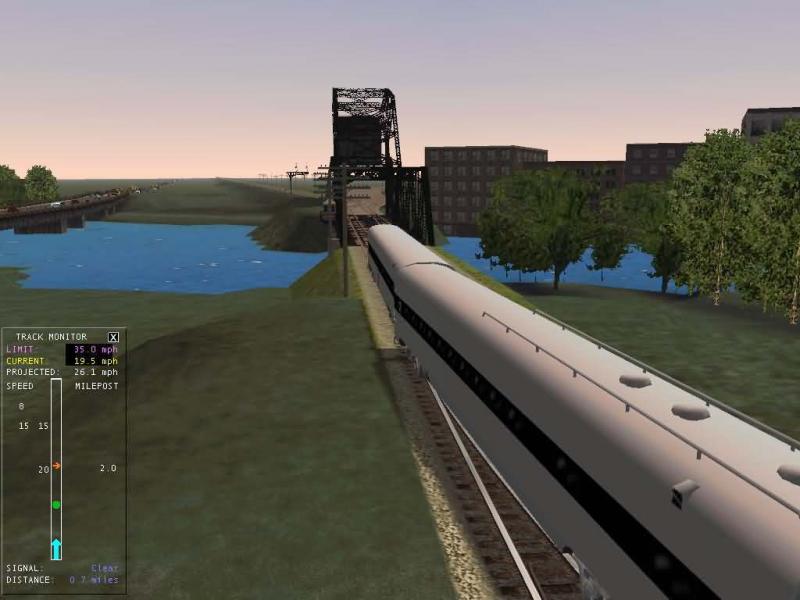 Another real up close to the front of the steam engine. This had animated flags and the bell. The funny thing about those same animation, it is also dependent on my speed. The faster I went, the more speedy the flag and bell swayed. The flags swaying sideways and the bell swaying forwards.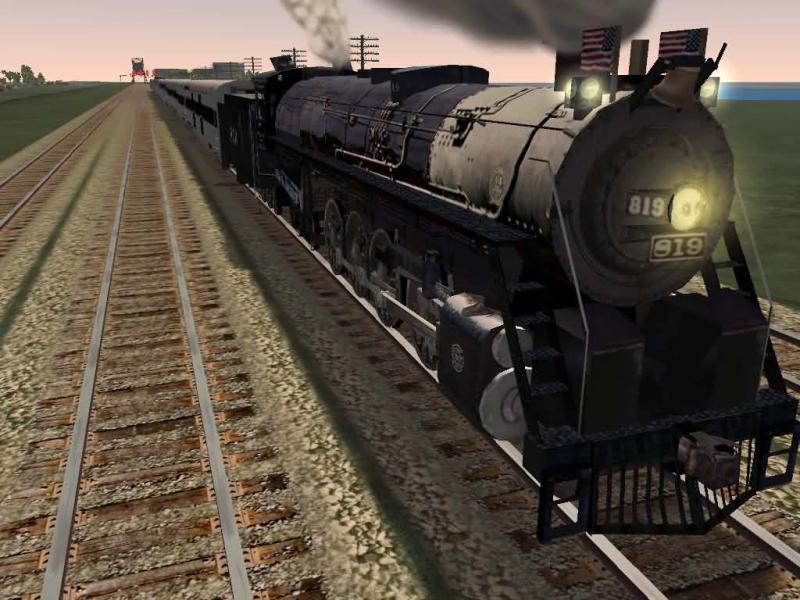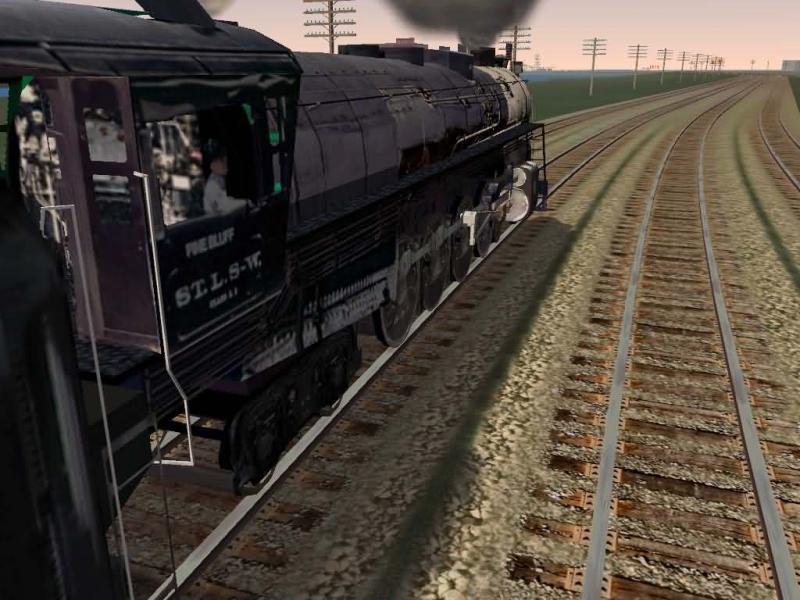 Check out the traffic jams here on the pictures.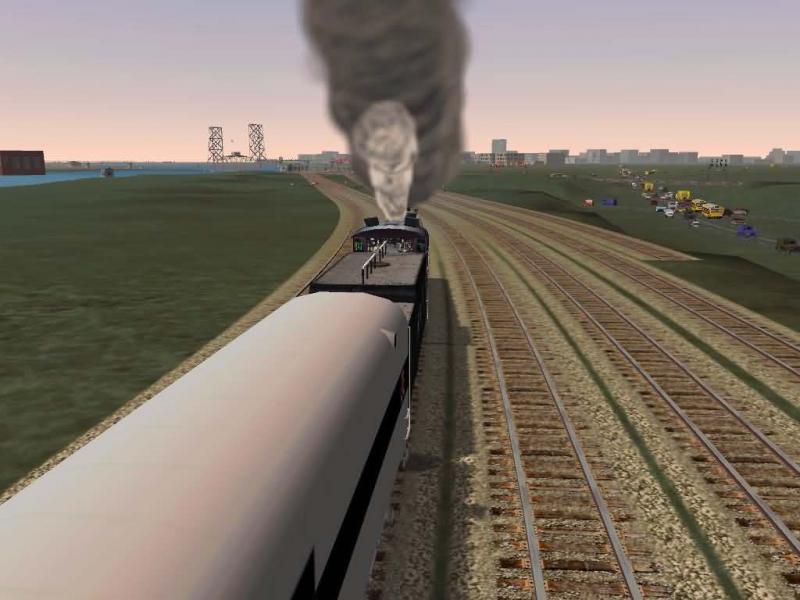 The intersection is like a madhouse. Each went regardless of the traffic. :)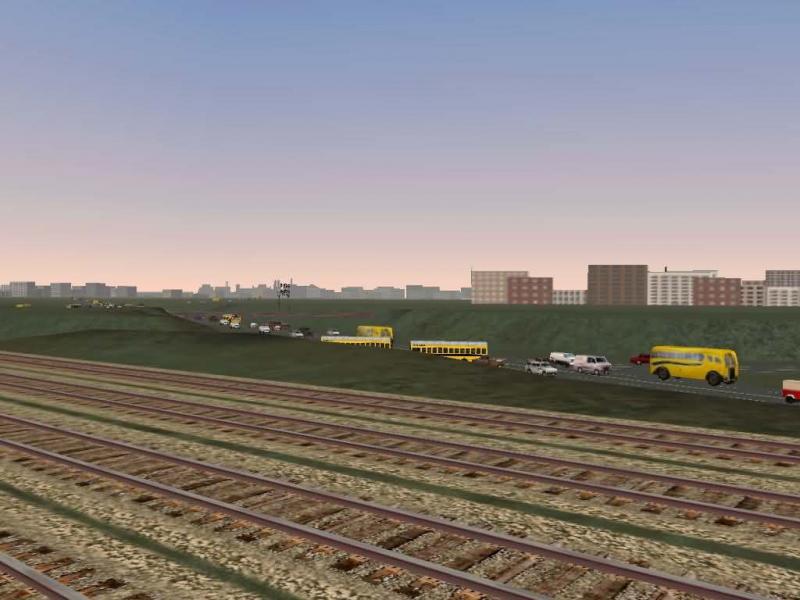 Here's the overpass. Odd though, it is invisible. LOL Route Riter didn't register anything wrong so I'm not sure about this one.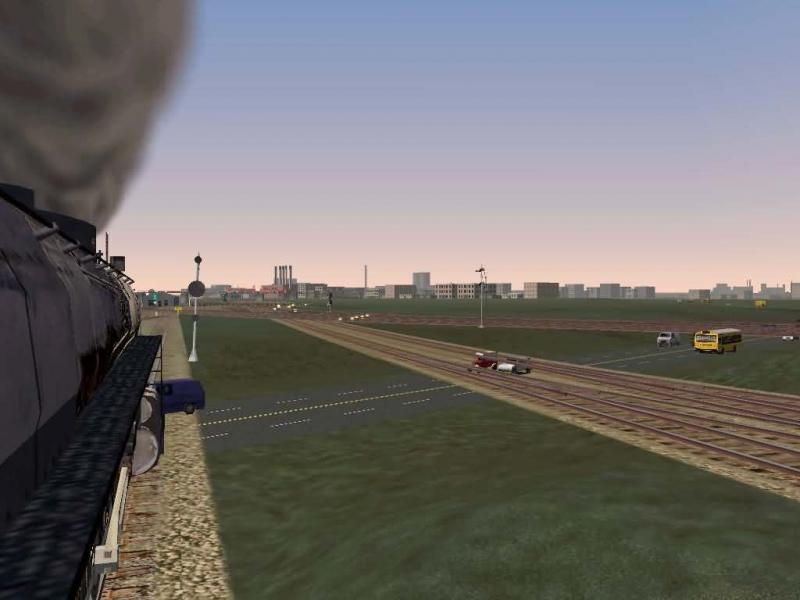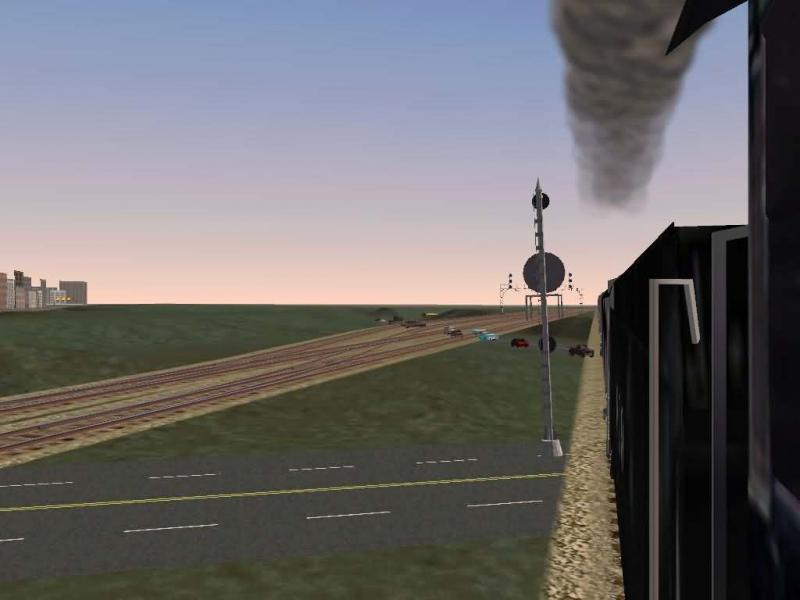 Another of the bridges.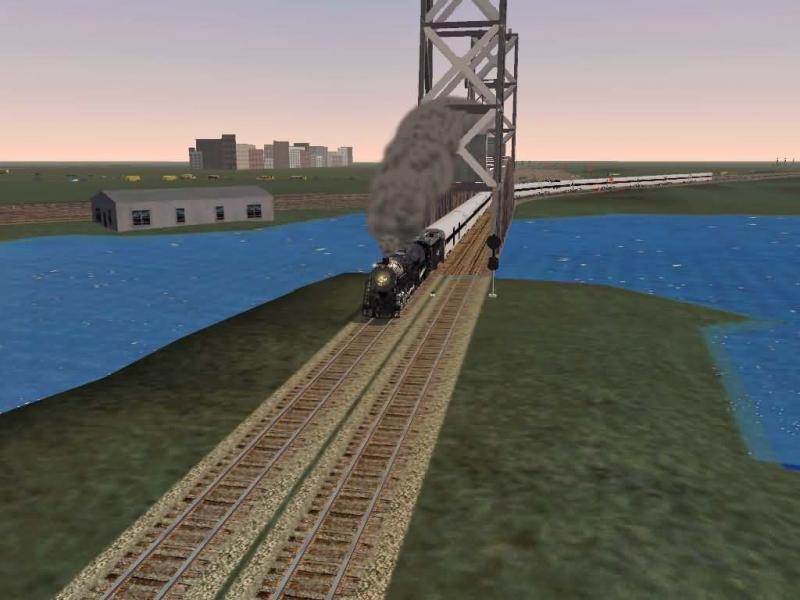 One of the lines leading west.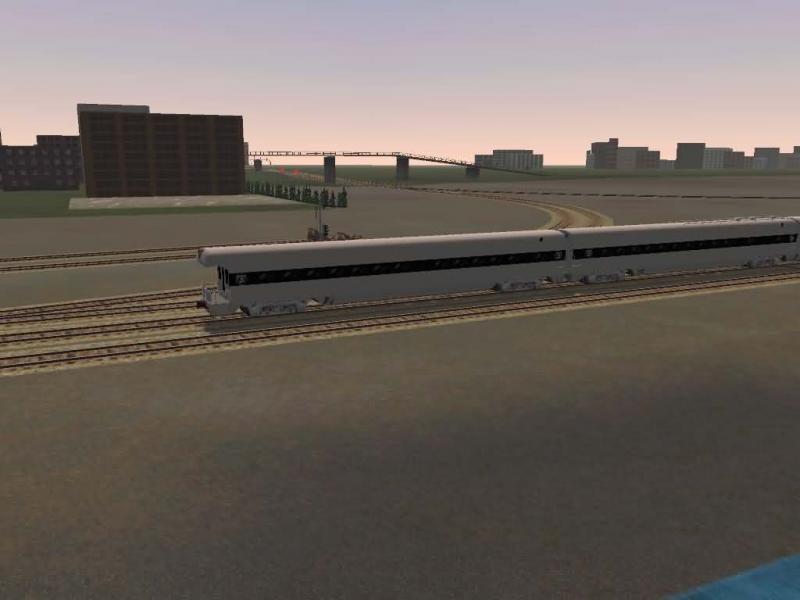 I guess this is Chicago. Frank Sinatra's kind of town.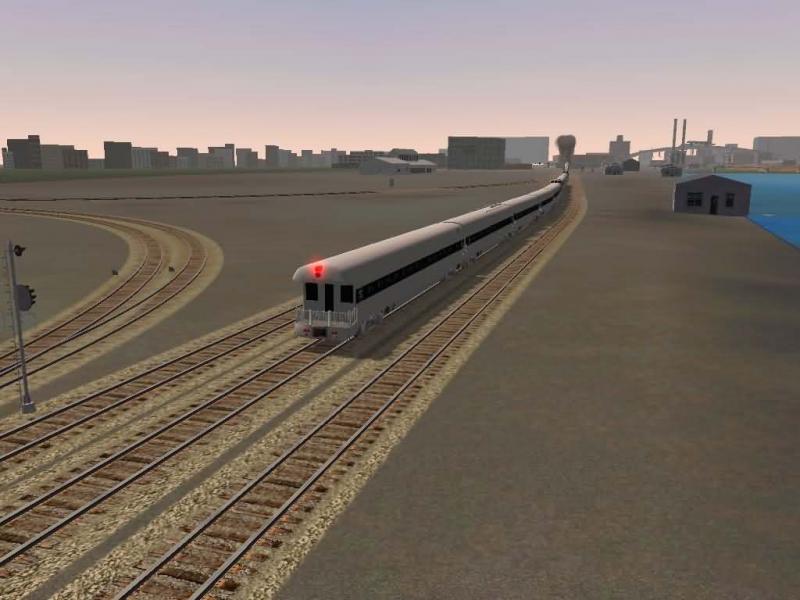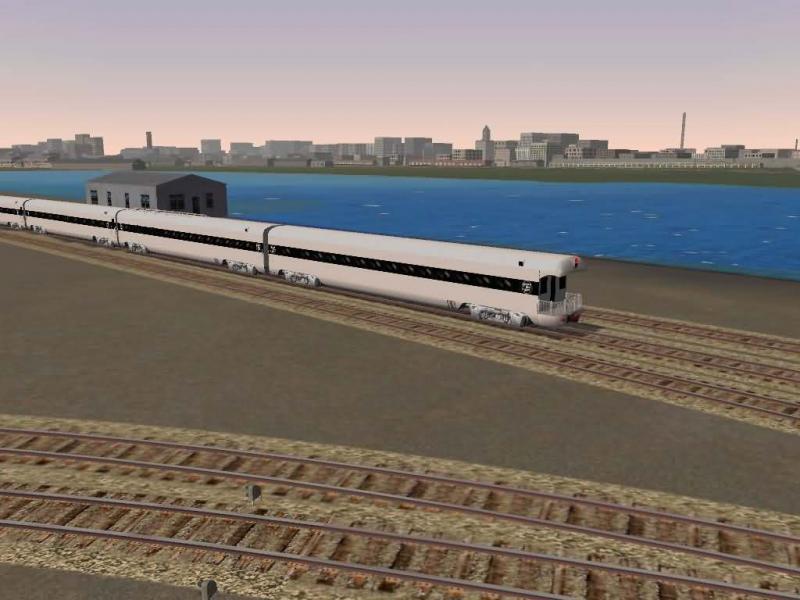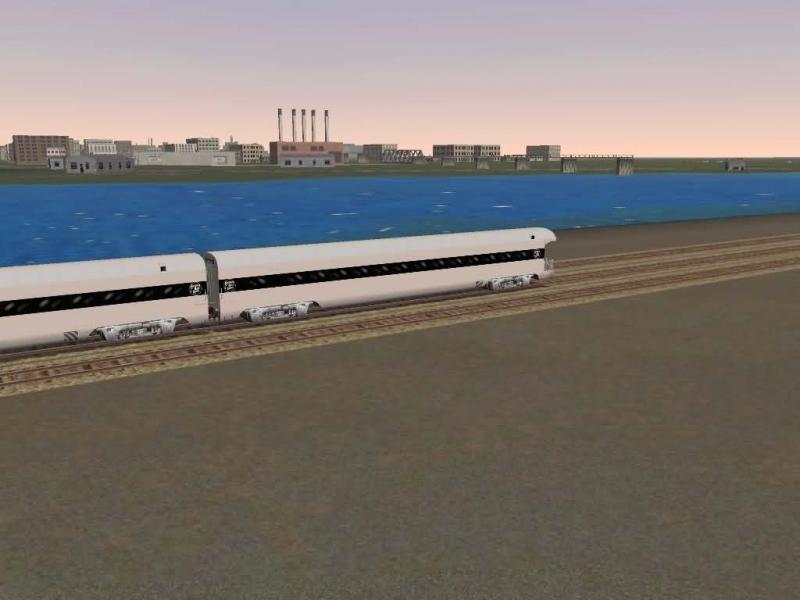 Here's the Union Station entrance.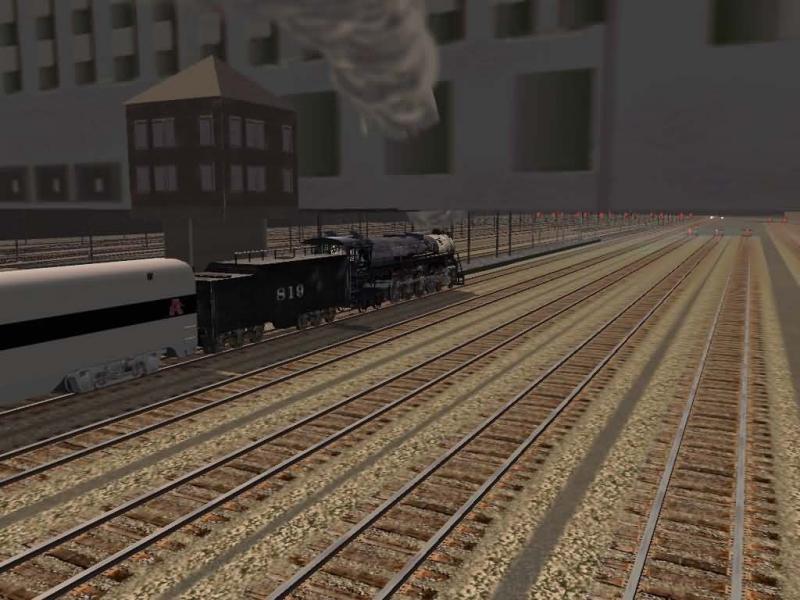 And right at the very end of the terminal.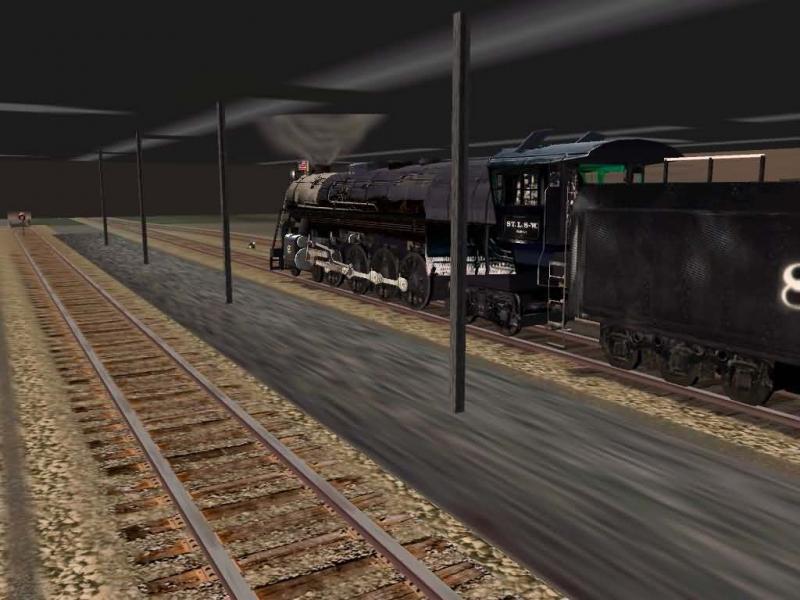 I didn't build too complex as an activity as it's a look around. Didn't want to fill it with all sorts of other traffic. Most of the line I rode was also single track. At the end of that long run. It took a good 8 hours 35 minutes.
But only because I had to break some super slow speed limits along the route as I didn't see any crazy sense to keep them that slow. Straight and level and no sign of a curve or traffic. So I busted the speed limits. LOL
I was trying to keep to the time table. If I didn't, I would also run out of water. She was carrying around 23,000 gallons of water just like the real one would.
In the end I had about 27 minutes to spare on my time table and also about 4 thousand gallons on the tank of water.
If I had kept to the crazy 20-25 mile per hour speed limits on some sections, it would have been about almost 2 extra hours longer. And probably not make it as I was averaging out to roughly around 2,500-3,000 gallons to the hour.
Fairly low considering how tight I kept those levels in. Manual firing of course. The autofireman would probably had run me dry if I did. I never run my steam engines on that autofireman. Always my own manual firing.
Anyway, there you have it. My super long run on a steamer without even refilling. There aren't any places to on this one.
This post has been edited by ED_4: 19 May 2008 - 12:27 AM