Hi;
In the file library now is my physics upgrade pack for the equipment included with the Bridgton & Saco River route.
This pack implements straight vacuum braking on all of the B&SR engines and cars (as per prototype) along with other advanced Open Rails physics and steam parameters.
The download page is here:
https://www.elvastow...s-physics-pack/
Here are a few shots from the great little route with the new physics in operation.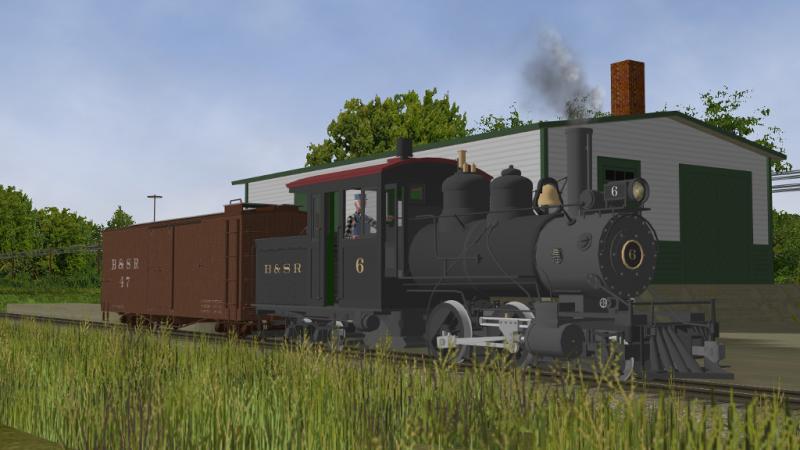 No. 6 Spots a boxcar at the Junction freight house
No. 3 with the first train of the day waiting to depart Harrison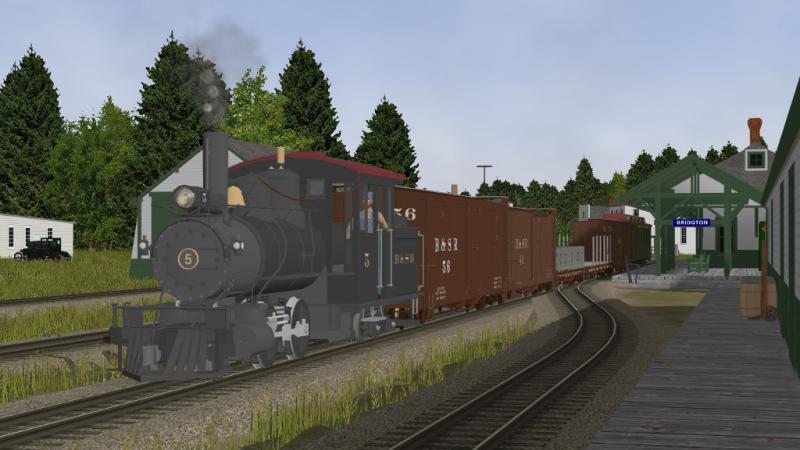 No. 5 at Bridgton with a mixed train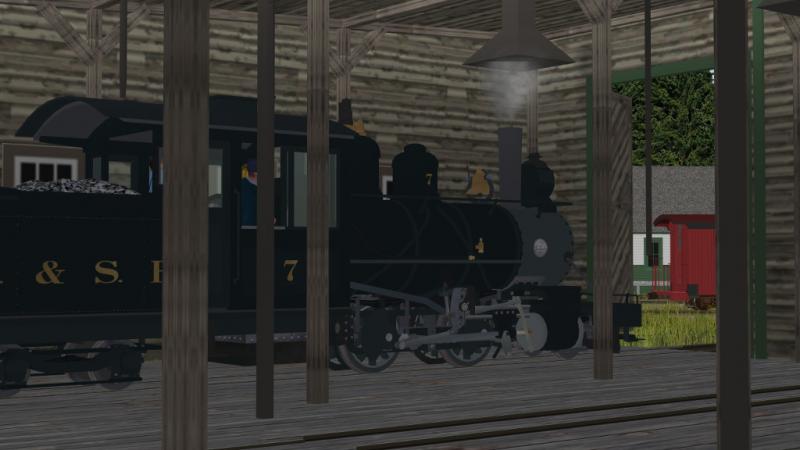 Having raised steam No. 7's crew get ready to leave Bridgton engine house for the day's work.
Regards;
-Paul