Following on from the threads
Open Rails 1.4 is coming soon
,
Preparing for release OR v1.4
and
Release Plan
, I am pleased to announce that Open Rails Stable Version 1.4 has been released.
It is available
on the website
, from
GitHub
and from the
Launchpad Project Tracker
. The package will install Open Rails on your Windows PC.
If you already have Open Rails installed, then set the
Options > Update
mode to
Stable (recommended)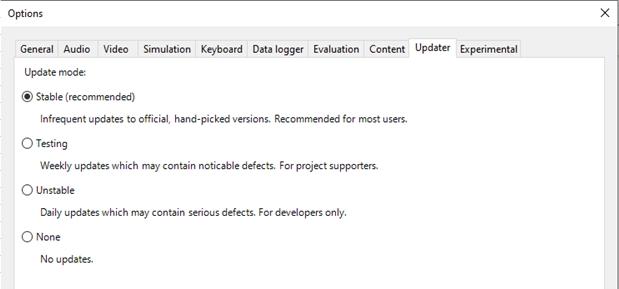 and look out for the
Update to 1.4
link, which is refreshed every day.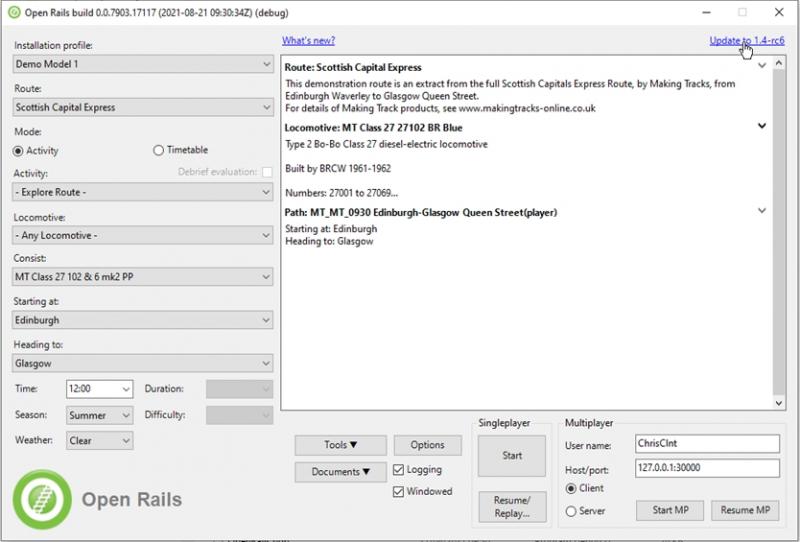 Clicking the link will upgrade your current version to v1.4.
A list of new features and changes is also available
on the website
and from
GitHub
.
There is also a
4-minute video on YouTube
which introduces them.
Finally, a big thank you to the guys that make this possible; admins, coders, testers, bug reporters and our hosts,
here at Elvas Tower (thanks, Dave) and at UKTrainSim.