The New York Life Insurance building, 29 S Lasalle is one of the oldest (perhaps the oldest) early "skyscraper" still standing in Chicago. Built in 1894 it has 13 stories and a fair amount of eye appeal.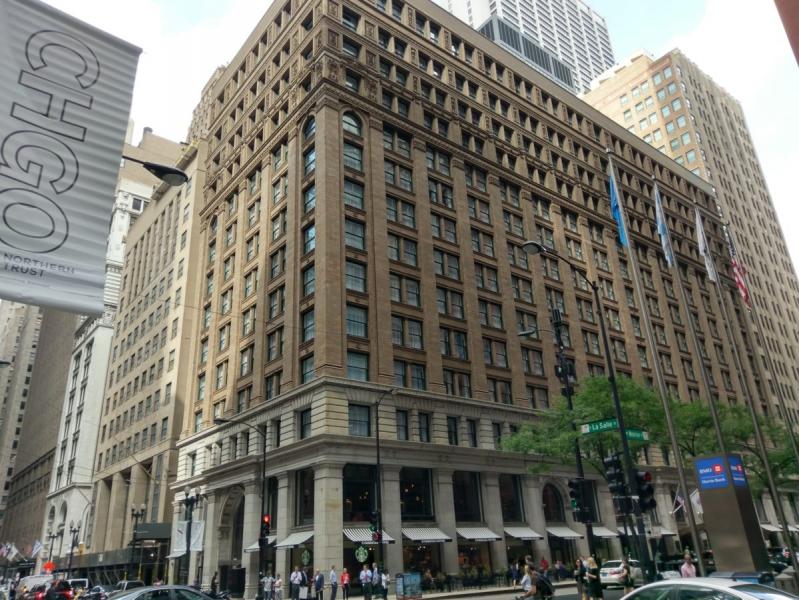 My version is almost done -- in portrait orientation (click on image for full size).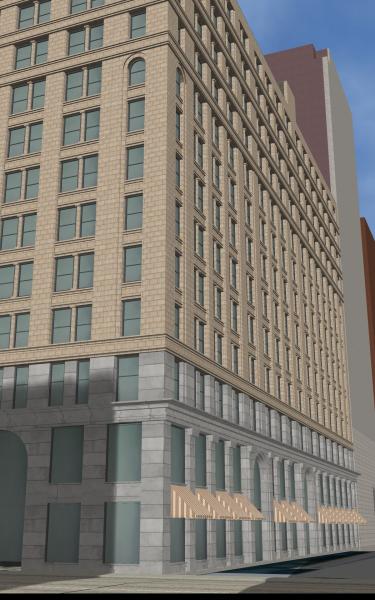 I have a little bit left to do, mostly textures for street level stuff and a few more LOD's (45% of the faces disappear at 500m), Lot of fun to make.
Oh, the street cars run parallel to those awnings, maybe 25 feet away from the windows.