Hello,
I have been laying some track in a "test route" of sorts, just as a learning exercise. In this route, I have a scalerail m10d wye switch, back to back with a im06dl switch. There is no spacer in between the two ends.
When I tried to create a path through this section, the yellow line reaches the junction, but refuses to advance. When I click PgUp, nothing happens, and I can't click on the switch to specify/change which path I want it to take.
Here is a picture of what happens when I try to create a path through in either direction.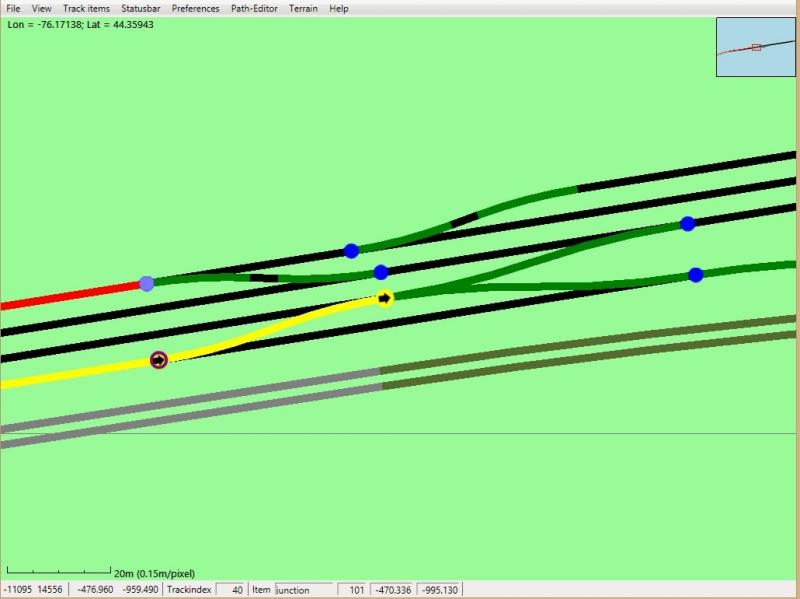 I have checked to make sure the two switches align correctly, and TSRE's TDB lines don't show either switch as an endpoint.
Is this a known issue with the switches, or is it a bug in TrackViewer? Any help is appreciated.
Thanks,
Peter