Spending hours while testing TimeTable for
MAV 120a
I decided to share screenshots of interesting situations.
I want to say "THANKS ALOT!" to
Csaba Karoly
, the author of this excellent playing polygon for MSTS/ORTS.
To
Rob Roeterdink
for TT concept implementation & priceless advices, and authors of russian rolling stock - as well.
I dedicate this topic to
Peter Gulyas
, one of Monogame version authors.
*
I use russian rolling stock to test timetable design and train models for compatibility with ORTS at the same time.
***
Test started at
0:00
Goal
: verify of Szolnok station working.
This is very busy railroad hub at intersection of 100 and 120 routes. It has passenger and freight parks.
82, 86, 130 and 145 local lines are begin here too (last two has no electrification) and some industrial branches.
Many International, Regional and local trains has their stop here; goods trains passes thru it as well.
Distance to Budapest is about 100km. The name of town is related to salt merchants, lived here at medieval.
***
3:11
International night express
№346 Dachia
(Buchureshti-Wien) arrives to Szolnok.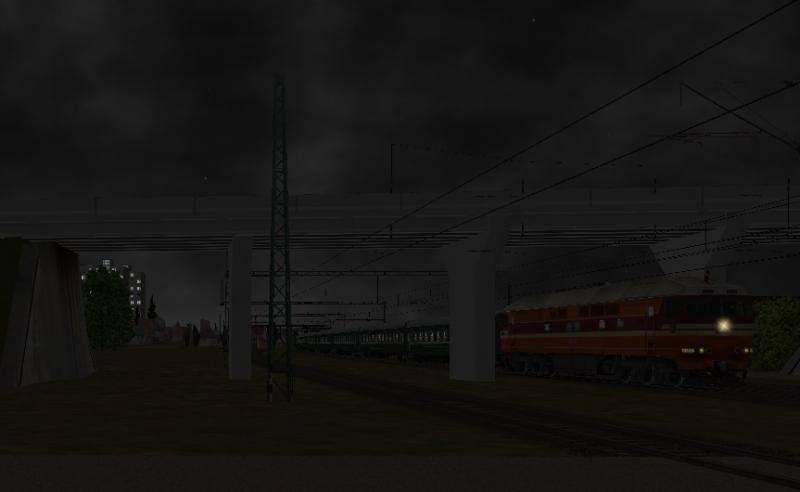 train of 14 sleeping wagons is lead by 4000-hp AC/DC ТЭП70
3:14
View of Szolnok passenger park: it has 11 platform tracks, two tranzit (main V and VI) and a track for locos runaround (2-nd).
5719
local train
S820
(at the left) is ready to depart via
82
route towards Hatvan (track 15) first time this morning.
Dachia
has arrived (track 8) and boarding passengers, during 4-minute stop: it'll change its head at Budapest then.

5719 is 4-wag EMU ЭР10 having 6 passenger doors at each wagon, because wagons were 1,5x longer, than regular.
3:15
Commuter train
3329
started its work at
120a
route (
60
-th line), moving from pool to boarding platform.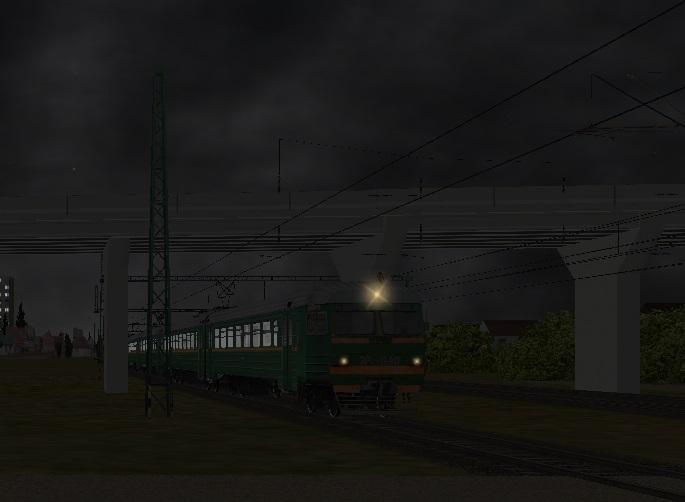 This is post-Soviet ЭТ2 EMU
3:17
Trains working at
100a
route (
50
-th line):
2629
(at the left) is heading to boarding platform.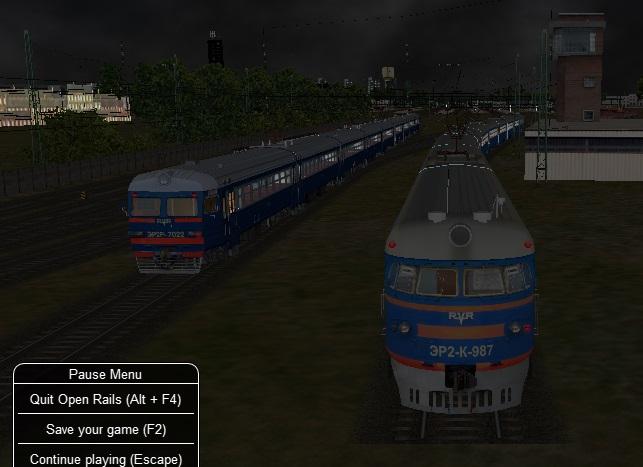 7022 is late 80-th (flat-faced) ЭР2Р with

R

egenerative ED-brakes; ЭР2К-987 is earlyer (60-th) round-faced DC EMU after

C

apital repare
3:18
Departure of
Dachia
. It will arrive to Budapest-Keleti (East Terminus) about 1,3 hours later.

ТЭП70 was assumed as best passenger diesel-electric locomotive of late 70-th. 0296-th is "Giving Bear" as his diesel accelerates from 8 to 16 cylinders.
3:19
2629 /S50/
at track 3; it's the second train to Budapest this morning. The 2-nd track serves for splitting 1-st track too.

the 1-st platform can handle at the same time, two short trains, heading to opposite directions though
3:23
Panoram of Szolnok station: Commuter trains to Budapest are waiting for their passengers; at very left You can see 4 pool sidings.
3329 /G60/
(left) - track 13;
2629 /S50/
(right) - track 3. New day's dawning.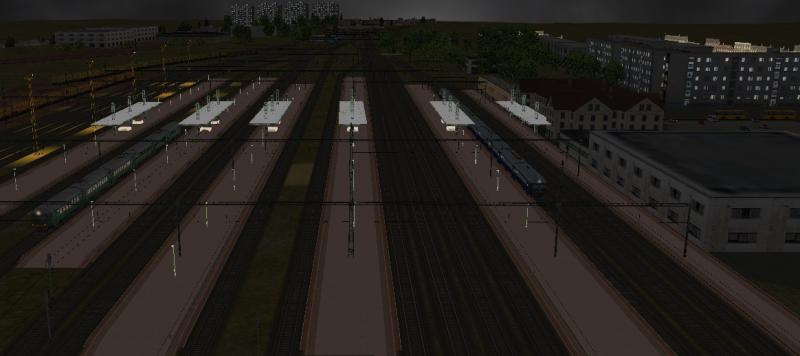 Classical RVR (Riga Vagon Plant) EMU trains can be formed of 4 to 12 wagons; post-Soviet models had modified electric cirquits, so number of wagons can be uneven.
3:25
2629
departs towards Budapest-Nyugati (West Terminus) via
100a
route. "S50" means,that it has all stops along 50 line.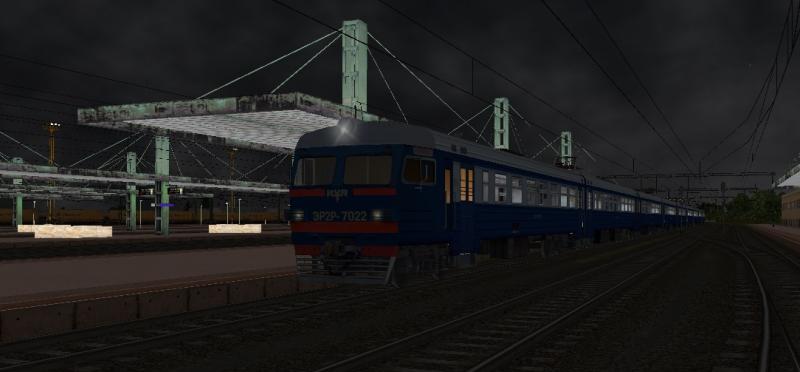 Isn't she beautyful?
Due to electric failure the test was aborted at ~3:30
to be continued...