Probably this topic is of interest to few people, but I'd like to share it.
There are routes that have been built with the standard gauge tracks (1435mm), but that in reality have another gauge.
An example is the very old freeware Albula line, that should have a 1000mm gauge instead of 1435mm.
Optionally modifying features already available within superelevation and dynamic tracks, and adding a route option in the .trk file, I managed to get the route at 1000 mm gauge without modifying the .tdb file, see picture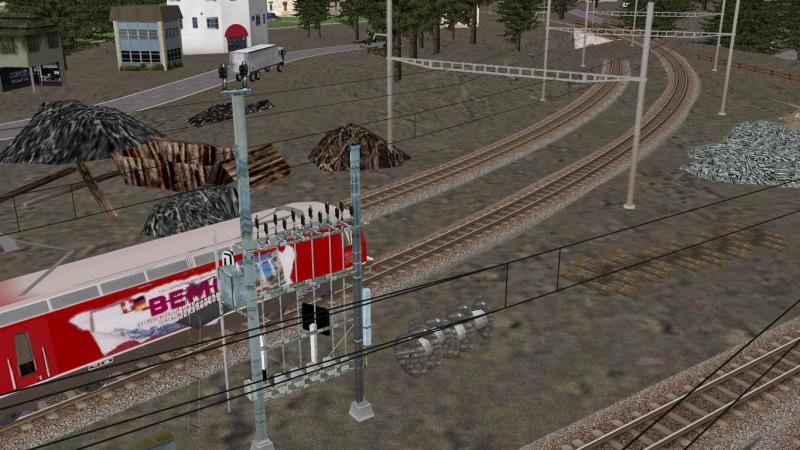 This was the original standard gauge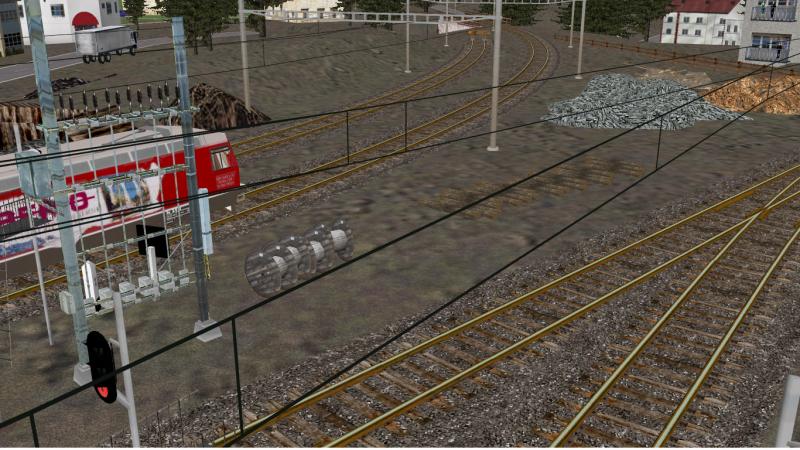 I have only one problem: the switches; they can't be automatically converted, and I should build a couple of 1000mm gauge switches that have the same geometry as the original MSTS 10 degree standard gauge switches. Not easy for me. Does someone have a suggestion on how to proceed, or may someone point to a couple of existing 1000mm switches that can replace pin-to-pin the original standard gauge MSTS ones?