Before some time I have loaded the unstable Releases, without any Problem.
The last release I have used was 1.3.1-50.
Then I have used different MG-Releases, unstable Releases, MG-NewYear,..... also without any Problem.
Before some weeks I have downloaded the Testing-Release 1.3.1-72.
With this Release I can't load the Main-Menu (see attachement)
I get this Error-Information: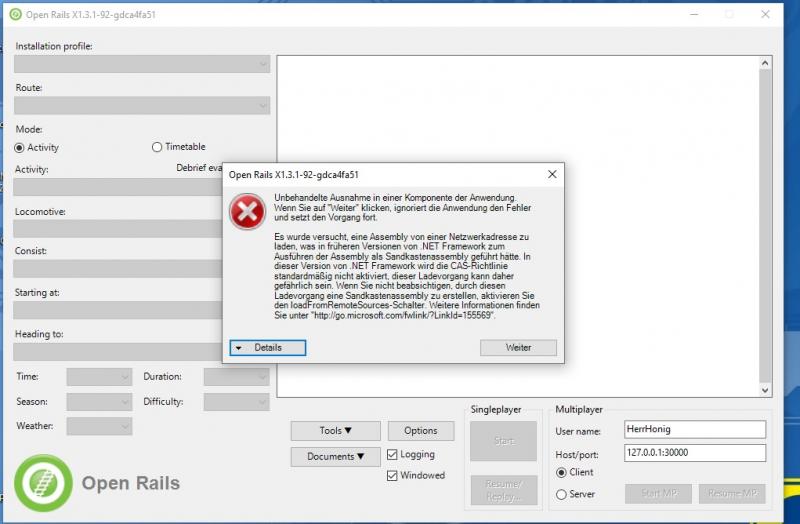 the same Problem with the Testing-Release 1.3.1.92
The last Testing-Release I have used without Problems was been X4331
Is there some thing wrong with my .NET-Installation?
I am using Win10 Home 1903
Any Idea?
edit:
This is the Link given in the Errormessage:
http://go.microsoft..../?LinkId=155569
The Error doesn't produce a Logfile, the attached Logfile is from the working Release 1.3.1.50
So somebody can perhaps see the reason for the Problem in my Installation.
Regards
EugenR