I finally got this program to work, sort of, by creting a folder in the oRTS tree and placing my .eng files there. When I run the program I am in the CMD window and have changed directories to the folder containing the .engs.
I see this (click on image to view at full size):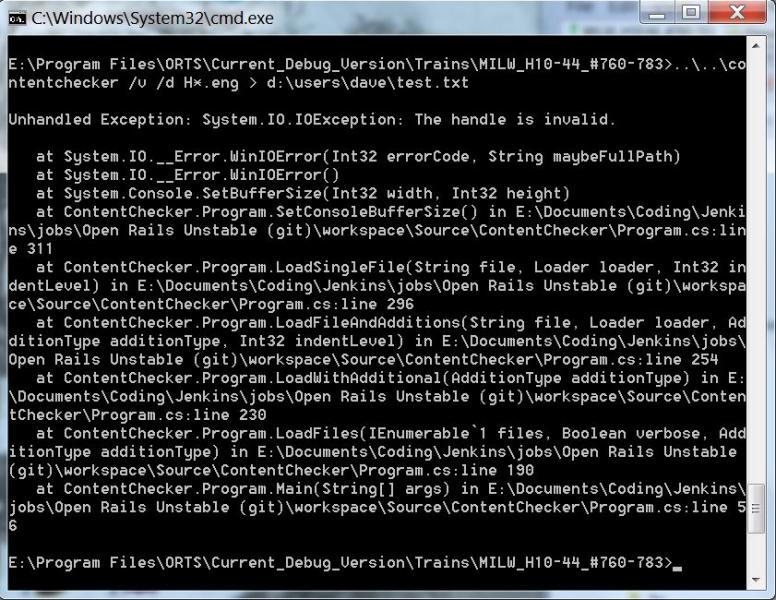 The output is sent to a .txt file. It has one line:
Quote
E:\Program Files\ORTS\Current_Debug_Version\Trains\MILW_H10-44_#760-783\H10-44_MILW_760_early_AWW.eng: OK
There are several other .engs here but it stops with the first one.
Any suggestions?