Maybe this is already known here and discussed in a thread. In any case, it seems like a bug or at least as not intended in OR.
With different cameras, the same scenes are rendered differently when it comes to close arranged surfaces (terrain):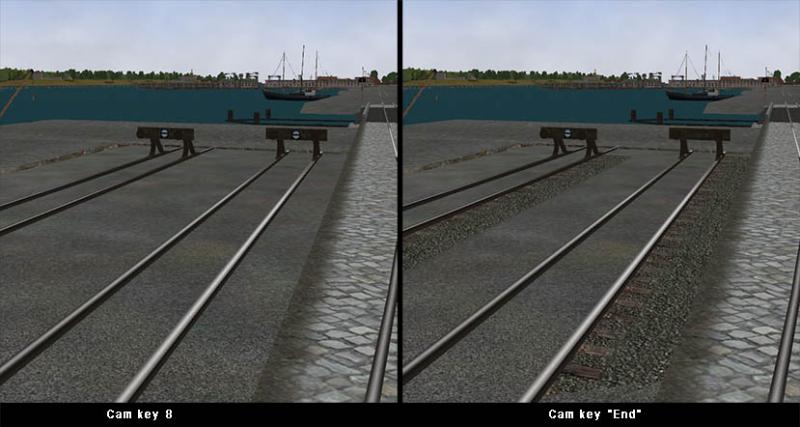 As a result, it is often difficult for me as route builder to precisely raise the terrain for OR and some signal signs (right buffer) are not displayed properly or only at close proximity.
Even tracks are often shown as interrupted (red highlighted gaps)
and here the drain is not displayed at all.
Is it possible to adjust the different cameras
uniformly?
The Key 8 camera should be the reference like
corresponds to the view in MSTS where the bug does not occur.