Hello,
Is it possible to check any reports in regards to the Track Viewer?
I am trying the route "Trať 183" which is freeware and can be downloaded here:
http://www.mojevlack...y/1378-plzensko
(Registration on website needed).
Track Viewer gives me this error: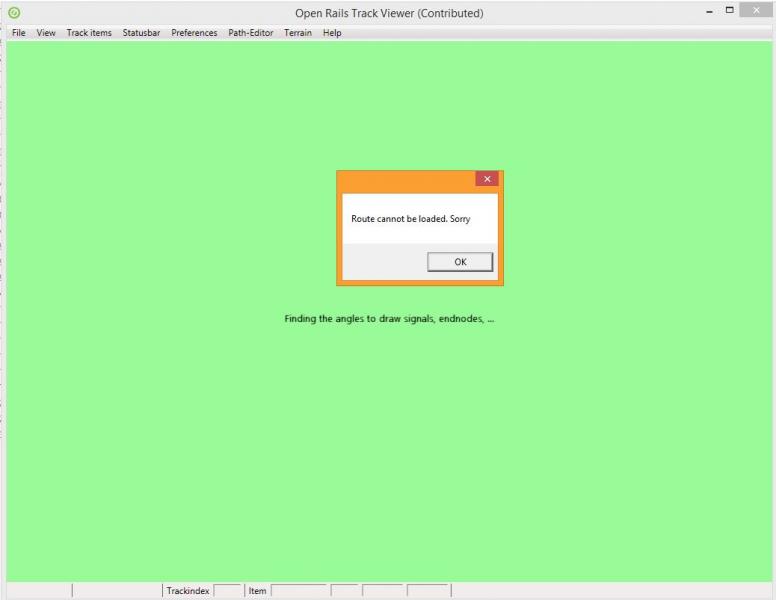 I have tried the route on ORTS and it works fine. Selecting a correct GLOBAL file does not seem to be the issue.
The Track Viewer opens any other route, though. It can be an issue with this one route, but I have never had this issue before and I'm not sure what is causing it either.
Regards,
Pedro