I'm working on a new feature, that is automatic door open/close at station stops for AI trains (obviusly the carriages must have the door animation). Luckily there is a feature of the MSTS RE that I didn't know, that allows to define at which side of the track the station platform is.
Here a picture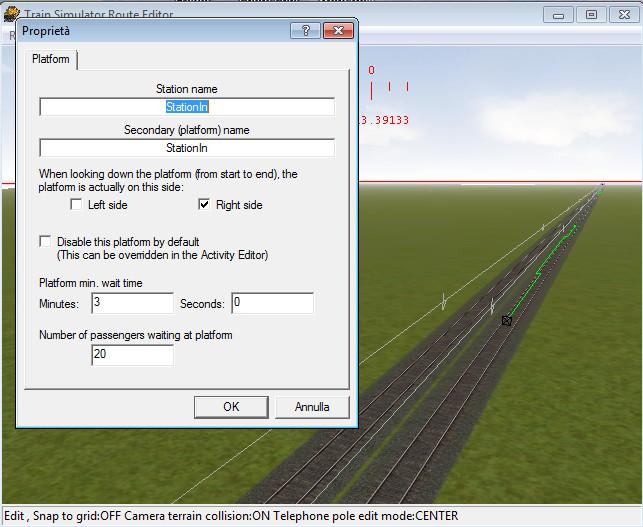 Now I have some questions:
- what does MSTS mean when it says "when looking down the platform (from start to end) the platform is actually on this side"? Where is start and where is end?
- is it correct that the platform is meant at the side where the central part of the green line lies (in this case optically at the left side)?
- are there routes where the platforms have this parameter correctly set (I know for sure an Italian one)?
This feature is foreseen to be enabled on a per-route basis.
Doors are opened 4 seconds after train stop and closed 10 seconds before train start, if stop time is sufficiently long.