The past three times I have attempted to update OR, the updater.exe program has had some sort of issue. The first one it displayed the error but the sim continued to function. The second 2 resulted in an almost empty OR directory. Screencaps of the error messages are below.
This one was the first, the sim worked fine afterwards: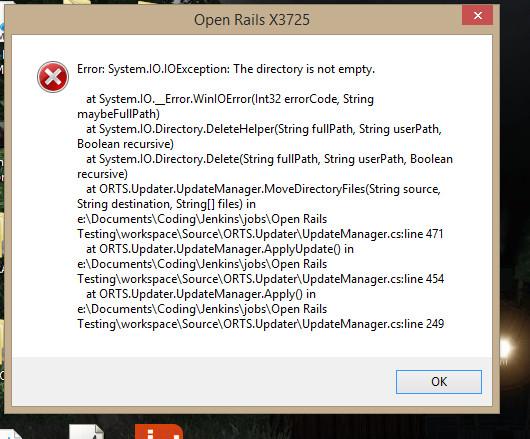 After seeing these two the sim had essentially deleted itself: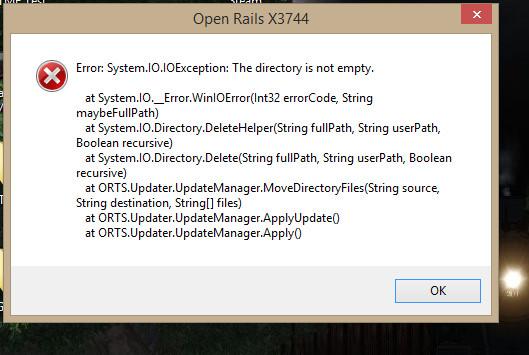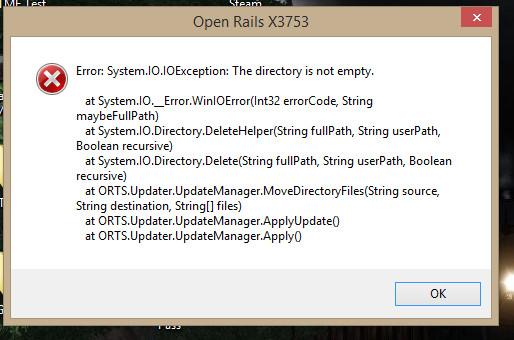 Edit: I tried using the updater after deleting all the files in the OR Temp Update folder on my C drive and also what was left in the OR Experimental folder, same issue.