Craig Kawahara (ckawahara) has been kind enough to make and contribute a number of models to my overly-long running Cal-P project. I take on the chore of adding LOD's and the occasional texture update.
Here's one such example of Craig's work... the SP depot at Crockett CA. The scene is not well developed yet and Craig's model is likely to be the first finished for the town.
Click on any image to enlarge to 1920x1200.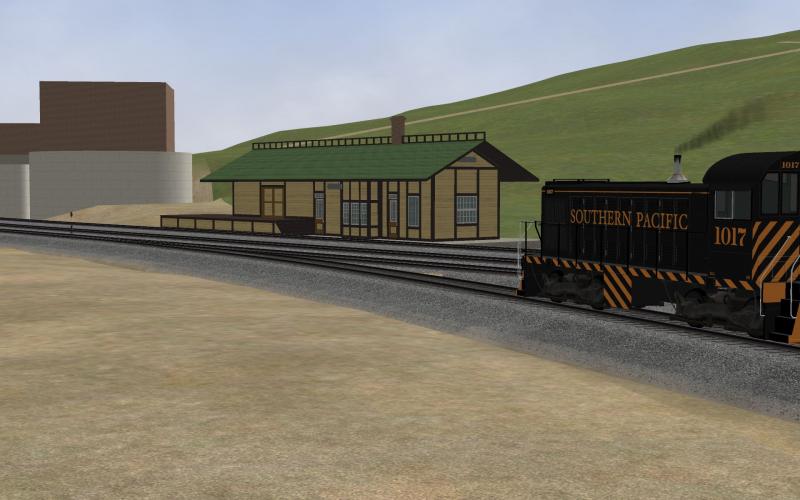 SP 1017 - model by Allen Norton, textures by Richard Percy. Available at Elvastower.com
Track - ScaleRail by Marc Nelson, 3dtrains
Station - Model by Craig Kawahara
All other shapes and textures - Dave Nelson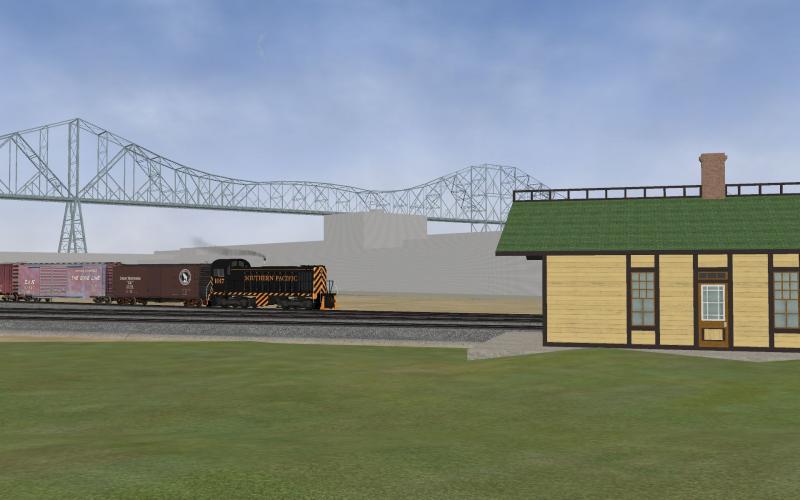 Carquinez Bridge -- model and textures by Ron Picardi per drawings from HABS-HAER, Washington D.C.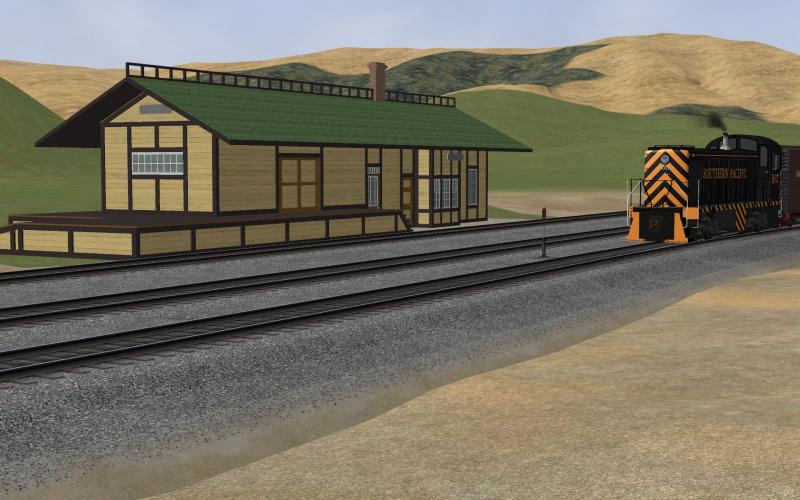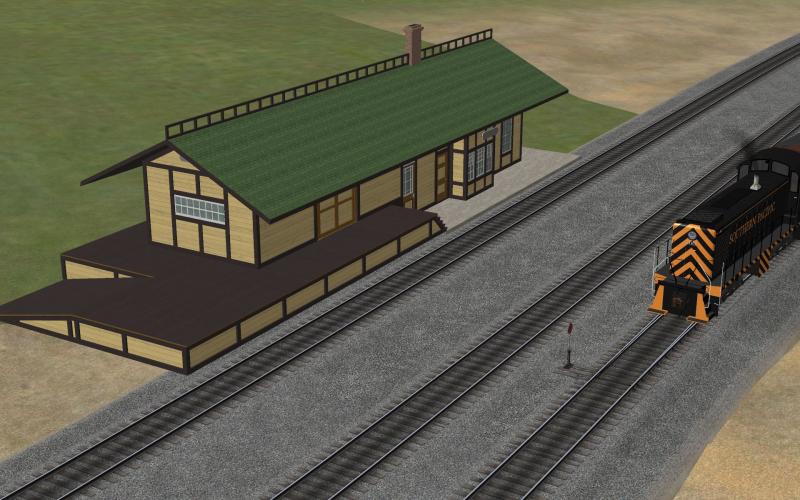 A number of texture changes have been made after Craig completed the model. We decided the original SP Colonial Yellow boards was too dark; this lighter version looks about right. Similar problem with the Moss Green shingles which are probably still too saturated in color. Window sash and mullions were changed to white wood per SP standards in place ca. 1950 and the decking was switched to dark brown.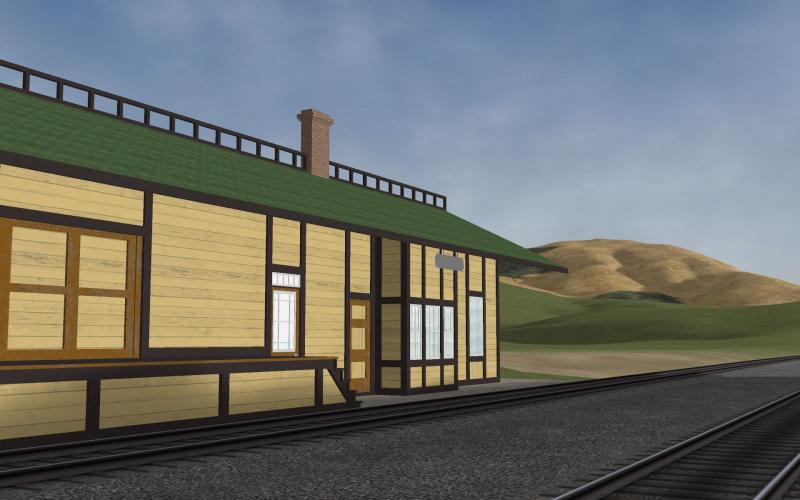 Per some experiments in the Goose Island route we're trying high shine, semi-transparent glass. The shine works ok but the color doesn't seem right. More experimenting is needed.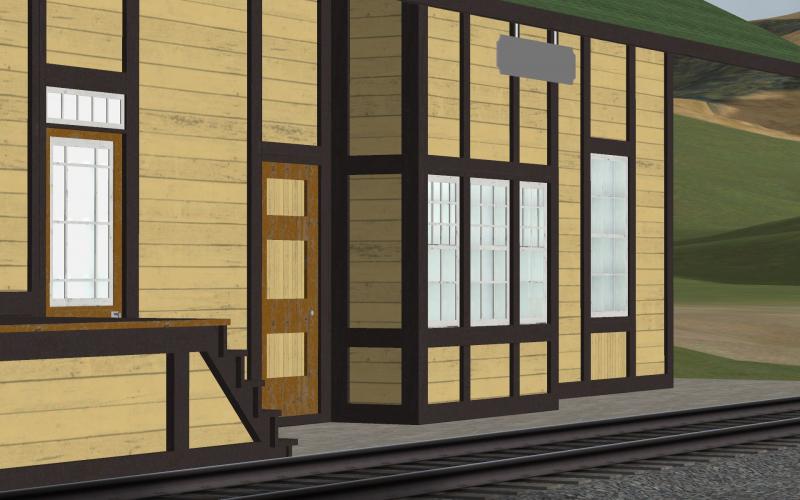 There is a lot of 3d detail in this model, all of which is LOD'd away at 100m. It could probably be 50m but it would be too much work to update that now.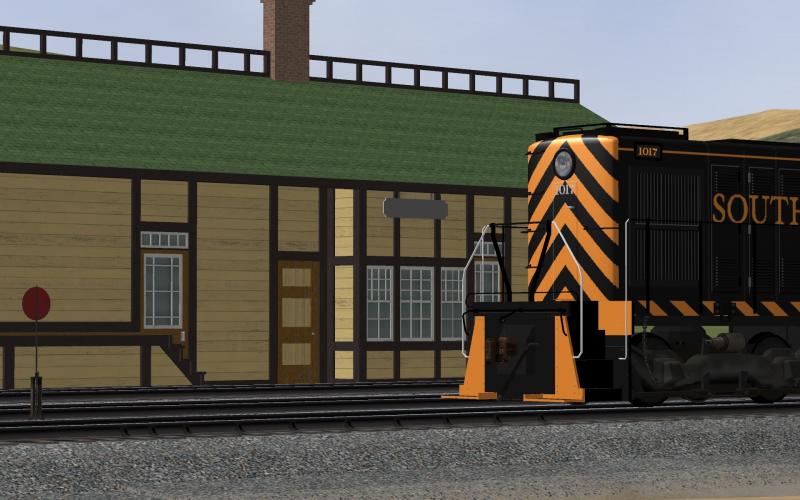 Experimenting with the variable FOV values (mouse wheel) in Open Rails. I like it!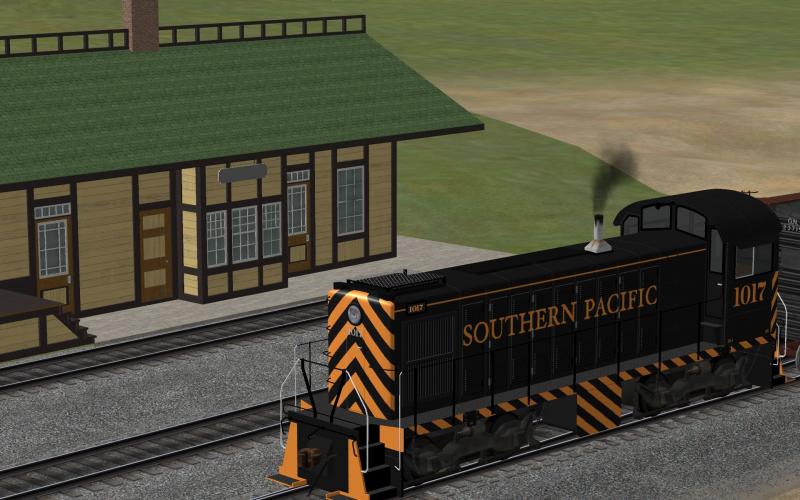 I think this is my favorite of the set... inspires me to get off my butt and add more things in the background.
Thanks Craig... this is a cool model for sure!