I think it's not only me that is experiencing here and there jerky superelevation effects.
I have now isolated what I think could be a test case, in the Europe1 route, with attached path

Testfreightweight.zip
(459bytes)
Number of downloads: 38
More or less at this point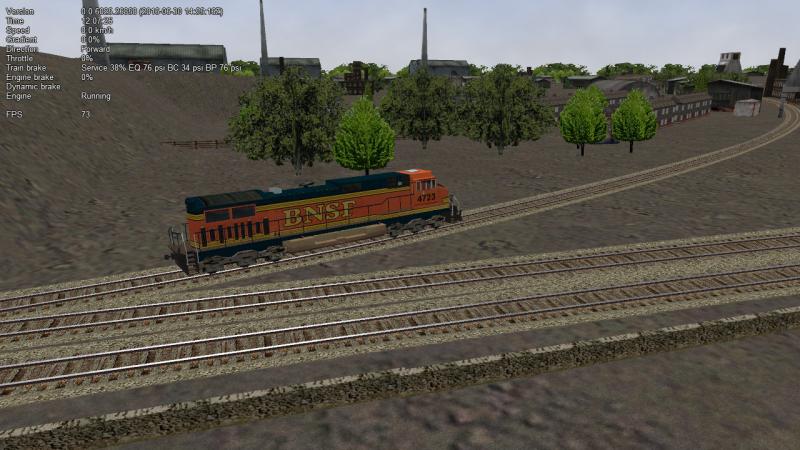 the loco abruptly changes inclination, which can be best seen with camera #8. Coming from the left (from the switch) the loco inclines, however after some meters it returns to an almost vertical position. I checked with the route editor what track pieces are present there. After the switch there is a curved section A1tEndPnt10dLft.s and then a curved section A1t500r20d.s. When the loco reaches this second section, the loco inclination is abruptly reduced.
With release 1.0 the transition is smooth.
By the way with release 1.0 cameras 2 and 3 don't incline following the train inclination. I prefer it.