PART 3: TRAGEDY AND T3CS
My eyes shot open. I know Big Al had a lifelong love with the B&O's enormous 2-8-8-4s, but I didn't know he almost owned one!
"Really? What happened?"
"Come with me."
Big Al led me to his office, just like the old days in Pittsburgh. After we got seated, Big Al took a deep breath and pointed behind me.
"You see that big girl up there?" He pointed to a photograph hanging on his wall.
http://www.rr-fallenflags.org/bo/bo-s659l.jpg
(Original photo by Bob Rathke)
"That the one that got away?" I asked.
"Indeed. What you know as ERPS goes as far back as 1961. Steam was dying out on the B&O and they had a few steamers stashed in Butler. I remember it clear as day, it was two Mountains and that very EM-1. A group started up to save the three locomotives and I joined without hesitation. I was about 18 or 20 at this time and I pitched the name 'Allegheny Thunder' for the group. It stuck, and that was what our organization came to be known as."
"Man, wish you kept that name for what you have now!" I interrupted. Mr. Renzulli chuckled and continued.
"Getting funds to buy the locomotives was rough, though. We could only make do with one of the Mountains, numbered 726. Thankfully, we heard the B&O Museum got ahold of the EM-1, so we didn't feel too guilty. The other Mountain eventually went off to scrap, and we had our locomotive. As soon as 726 hit the shop, we got word that a supervisor sent the EM-1 off to a scrapyard without knowing the B&O Museum planned to obtain her."
The room was dead silent as Big Al looked up at the ceiling forlornly.
"God, if I had known that d@mn supervisor would overlook such a beautiful piece of machinery, I would've begged the boys to buy her instead. I would've bought her with my own money if I could."
All I could do was shake my head.
"I heard that supervisor was fired, but that's not enough for letting the last EM-1 go to waste. Every so often, I dream that we actually did get the 659 and run her on excursion trains. I can feel the heat of the firebox and hear those sixteen drivers carrying that mammoth boiler and the moan of that old hooter whistle. Even though I've never been in the cab of an EM-1, for some reason, I know exactly what it would've felt like. I swear, whenever I have that dream, it feels all too real. Whenever I wake up, I still hear her rumbling by."
At this point, I had no words. Every time Big Al somehow conjured one of those EM-1s? He was dreaming about his greatest failure.
"Big Al, I-I'm so sorry..."
"It's alright, it's 57 years in the past now. Even then, I've always kept that picture up there as a reminder. Have you ever wondered why I've bought every B&O steamer I could get my hands on? It's not because I'm greedy or I don't know how to spend my money. I just don't want them to end up like she did."
While the tragic tale of 659 held the spotlight, I inquired about the locomotive they did save.
"726? We leased a shed in Pittsburgh and restored her in 1965. We ended up running a few excursions with her on the B&O, but those fizzled out by the time Chessie System came along. After that, we kept her stored serviceable but couldn't find many opportunities to run her. Come 1993, though, we talked with CSX about obtaining a lease to run 726 on the mainline and settled on 20 years. At this point, we were looking to rebrand ourselves and purchase more equipment, so we settled on the name Eastern Railroad Preservation Society."
"So wait, why haven't I heard about 726?"
"Oh, you've known 726 all this time, just not as 726. When we started excursions in 1993, we decided to renumber her. Not only did this new number represent the last steam locomotive to be built for the B&O, but it also represents the first locomotive I ever got a cabride in. She's warming up for tonight's excursion right now!"
I was blindsided by how long it took me to realize 5594 had some history behind her!
"So you've been running '94 since the 60's? That's incredible!"
"Yes siree! She's been my pride and joy for decades, and although I've acquired more locomotives since then, she's always had a place in my heart. I always make sure she gets some runtime when she's not down for inspection. You know what, I got a few slides of her back when she was 726."
Big Al went through his seemingly endless photo albums, one of which was labeled "BUTLER VALLEY RAILWAY." I was about to inquire, but I decided to let Big Al find the pictures of 726 first.
"Here they are!" He chirped. "This was back when we kept her in that shed."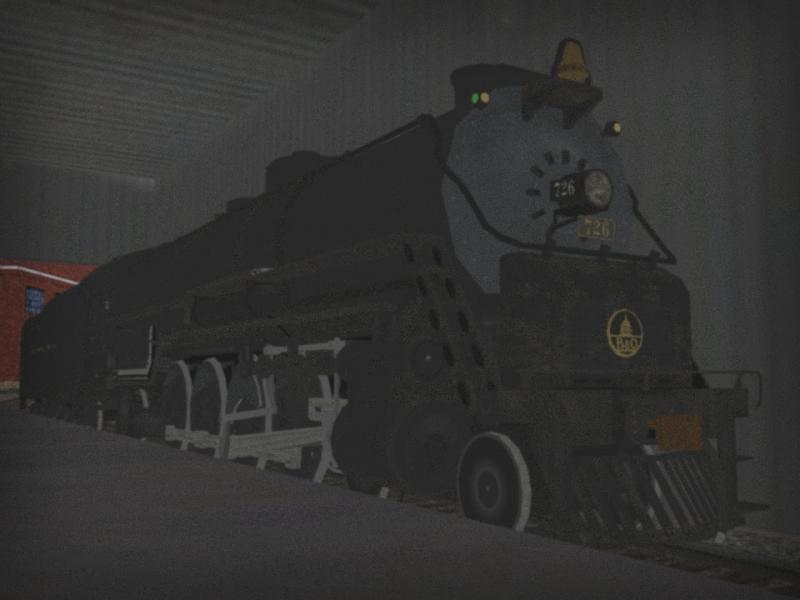 "Here she is doing her thing. The railfans loved her back then, and we redded up a few B&O heavyweights for those who wanted to ride. They're still with us today!"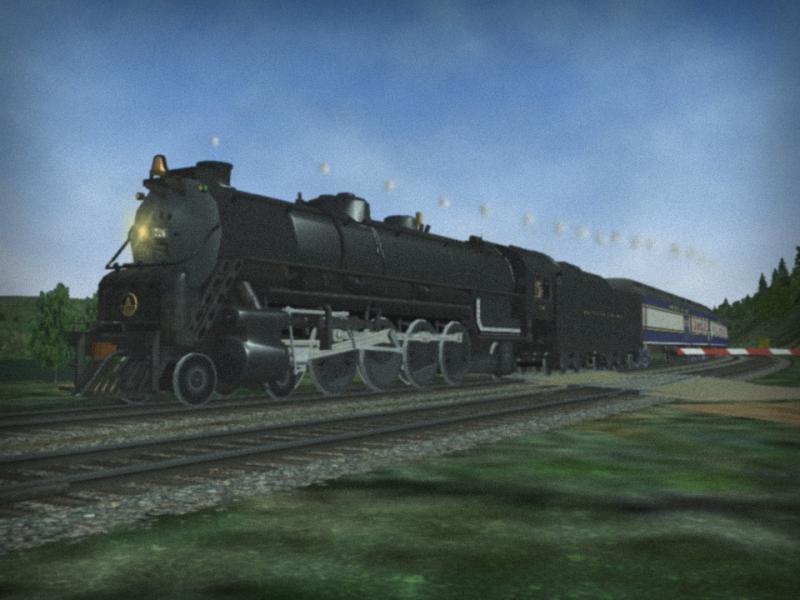 "Oh, I love this one. I remember I was at the throttle of this photo runby, and a railfan gave me this slide after all was said and done. Look at that smoke!"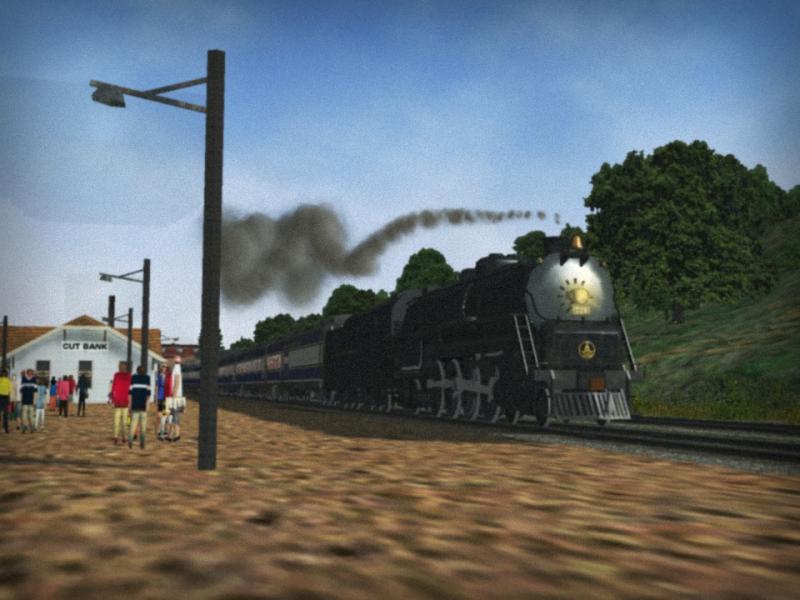 As crazy as it was seeing 5594 running almost 60 years ago under a different number, I couldn't hold in my curiosity about Big Al's BVR album.
"Those are some nice slides, Al, but what's up with that Butler Valley thing?"
"Oh, this?" Big Al chuckled and pulled out the Butler Valley album. "Let me tell you, we're running on one interesting shortline. Heh, their roster might almost be more historic than ours! Almost."
Hold on, what
is
the BVR? It's old enough for Big Al to have a photo album? Just what could their historic roster have been? Stay tuned for part 3 of 5!