Still very early in construction but the general idea is beginning to shape up.
The "entrance" to the route is via the Bloomington Line, which connects the not-bo-be-modeled large Galewood Yard to the area around Goose Island. Knowing there is an interlocking where the Bloomington Line crosses the many-tracked C&NW main I could have activities start and end at the interlocking and thereby skip the 10 miles thru the neighborhoods to get to or from Galewood.
EB Waiting for clearance to cross the C&NW.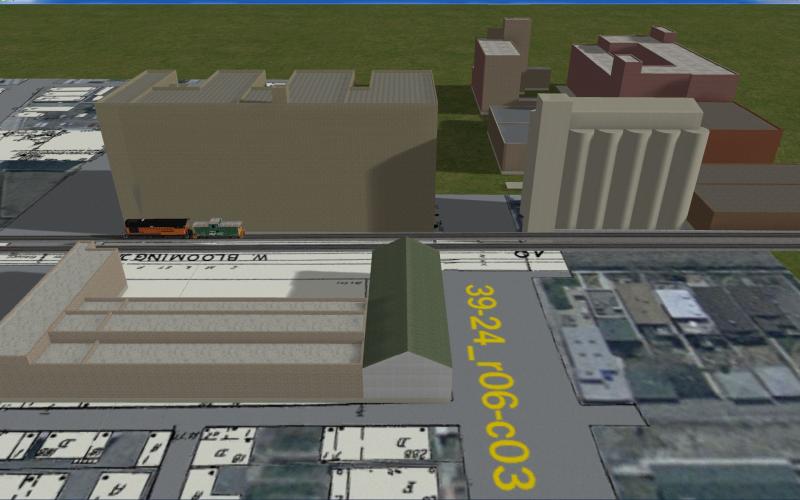 Looking over to where the crossing will be (center of image):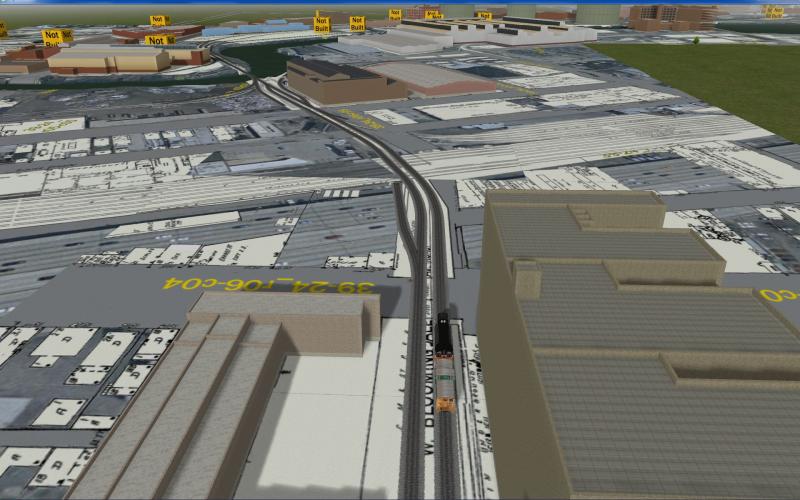 Location of the "Z-5 bridge" belongs (center right where the track is). This is a lateral swing bridge, rotating clockwise to clear for river traffic. In the distance you can see numerous "Not Built" cubes that I use to locate where structures will go. Better than MSTS Markers, when I build the actual model I just drop it into the /shapes folder and it will replace the cube.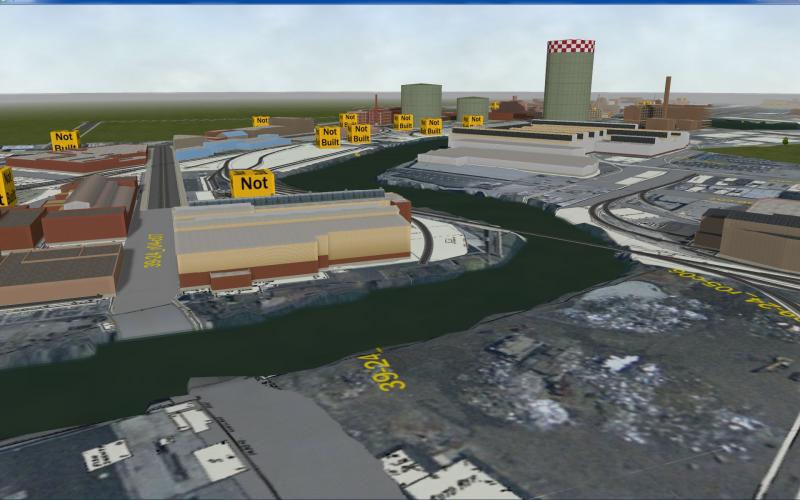 Looking south towards the Division St. Yard on Goose Island.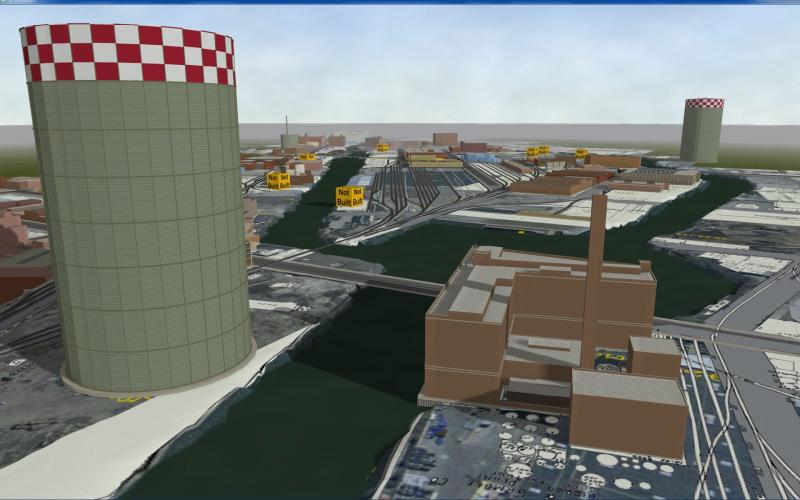 Looking south down Kingsbury from a few feet north of North Ave.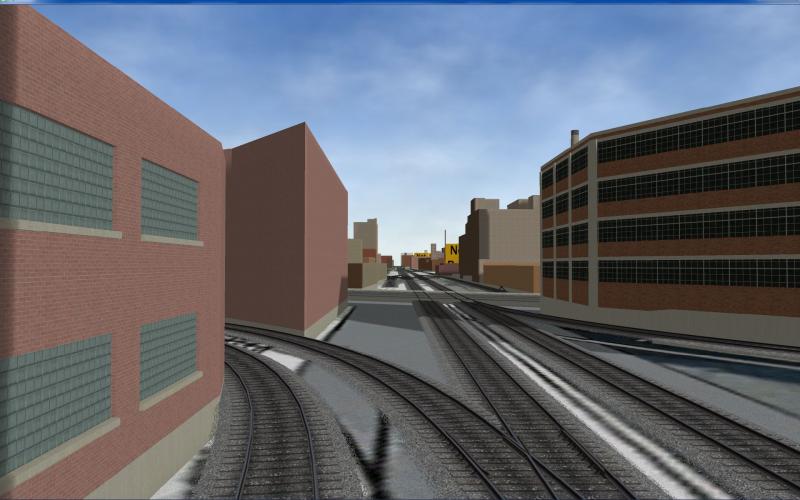 Jumping 2 miles south, starting to develop the interlocking on Canal street where the Kingsbury Line crosses the PRR Panhandle / Milwaukee Road Passenger Mains (from left) headed for Chicago's Union Station, a couple of streets to the south (below image). You can also see the C&NW tracks leading into their own station.