Beginning to get the Division Street Yard in located on Goose Island Proper. About 80% of the north end tracks are placed now: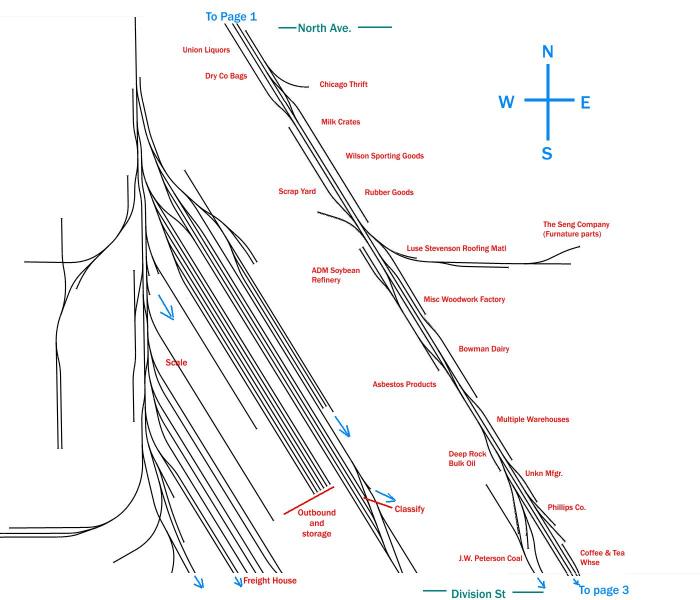 You can compare to diagram #2, well above, to see the changes.
It looks like there only three tracks for doing classification... seems that there will be more room to pull the block at the south end but I suppose if they were ok being on the Cherry St. bridge doing that work then either ned could be used.
Probably a dozen or so tracks available for queuing up outbound blocks and storing cars in protective service.
I can make out in my source material (very limited on the yard itself) where the scale track is and a different track for fueling steam locomotives. Then a handful for the freight house. A few tracks extend further south as leads to various industry tracks.
Not
a very big or complex yard.