I'm using Scale Rail -- wonder full stuff for lottsa curves, looks good too.
I'm taking my oft stated recommendations -- start laying track in the middle of the route so when you get tired of going in one direction you can turn around, find the other railhead, and push on from there. In this case it's "extra useful" because the route is, essentially, a big X and so in short order there will be 4 different railheads to work. The first section I'll work on is the Kingsbury Branch which runs along Kingsbury Ave. I'm starting at the north end of it, just north of the route's center.
It's almost 01:00 and so I'm posting just the first of three images... the other two will come sometime tomorrow.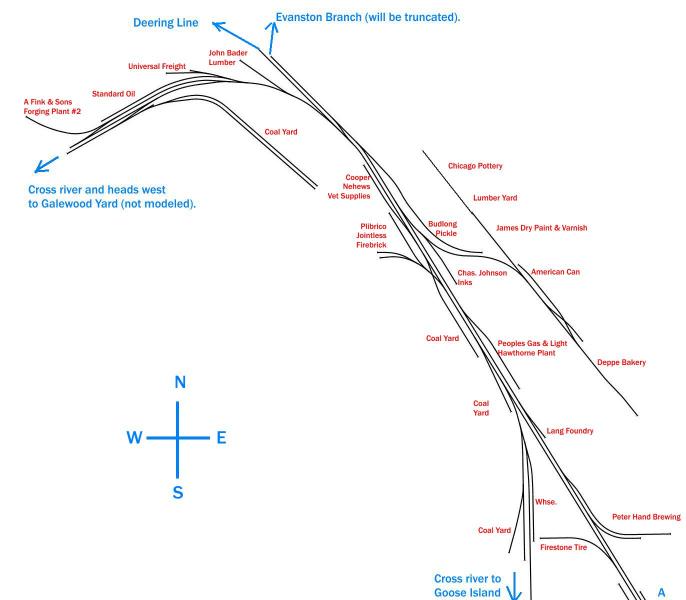 Most things there should be self evident... what's missing is the river, which is to the immediate left of the track and the scale of which I'm not really sure... but the top of the page is roughly where Cortland Ave is and the bottom is North Ave. On a due north south vertical axis that's about 750m and so from that you can see things are pretty congested -- curves into industry spots are as tight as 60m radius and the tangent run between successive turnouts is often in the 5-15m range, head to toe, so this is slow speed, small locomotive territory.