You cannot upload a new file
1934 Chrysler Airflow Version 1.1 (Reduced Draw Calls)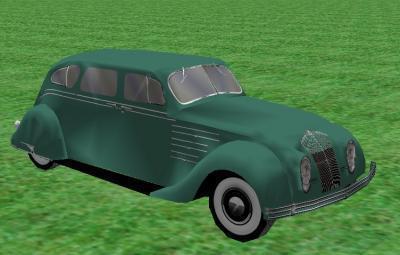 File Name

1934 Chrysler Airflow Version 1.1 (Reduced Draw Calls) by Frank Musick

Submitted

20 September 2021 - 04:31 PM

Last Updated

10 November 2021 - 11:08 AM

File Size

1.12MB (Estimated Download Times)

Views

84

Downloads

21

Support Topic
1934 Chrysler Airflow Version 1.1 (Reduced Draw Calls)
MSTS Scenery Object
SNovembere 10th, 2021Original model by Louis Fournier, modified and adapted for MSTS and Open Rails by Frank Musick
Textures manipulated from photographs obtained on the internet by Frank Musick.

Made the mistake of going through the library and looking at my previous models like the White trucks, as well as all the other stuff available. I really feel that many of my new models are no where near the quality I was hoping for. Went too much toward the quantity side I think. The shapes aren't too bad,(except for this lumpy mess) the textures could definitely use improvement.

In future I will attempt to produce better looking textures for my models. May have to go back to art school (not that I ever went).

Download File
You cannot upload a new file
Random Files
Download Statistics
Total Files

2,447

Total Categories

128

Total Authors

141

Total Downloads

94,889

Latest File:

CN 50 Foot Boxcars by Elmo313 (submitted Yesterday, 11:45 AM)
4 user(s) active in the past 15 minutes

4 guests, 0 Anonymous Users