You cannot upload a new file
Pole Road Climax Log Car (empty)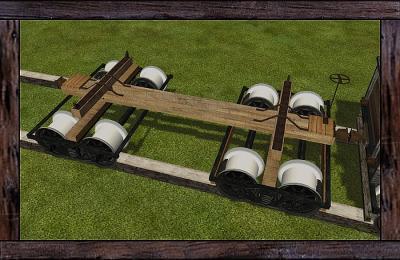 File Name

Pole Road Climax Log Car (empty) by thegrindre

Submitted

25 September 2016 - 03:57 PM

Last Updated

16 August 2017 - 05:48 AM

File Size

1.08MB (Estimated Download Times)

Views

476

Downloads

19

Support Topic
A 7 foot wide gauge, 20 foot long Pole Road Climax Log Car. This is the empty version and is equipped with mechanical brakes and link & pin couplers.
NOTE:
For further information on Pole Road operations, this link is a definite must read here at Elvas Tower;
http://www.elvastowe...r-way-to-do-it/
There is a starter route available in this thread but you'll need to install it as a mini route. It will NOT work in MSTS proper.
Have fun and enjoy!


Download File
You cannot upload a new file
Random Files
4 user(s) active in the past 15 minutes

2 guests, 0 Anonymous Users