You cannot upload a new file
cn h-1-b 1520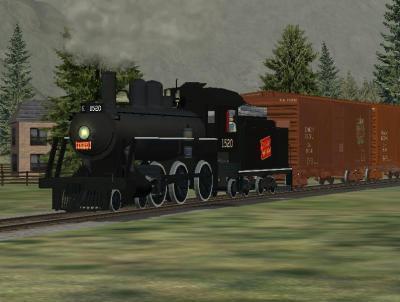 File Name

cn h-1-b 1520 by trainboy6218

Submitted

25 February 2014 - 02:49 PM

Last Updated

25 February 2014 - 02:49 PM

File Size

19.71MB (Estimated Download Times)

Views

1607

Downloads

41

Support Topic
his locomotive is CNR's H-1-b 4-6-0 tenwheeler number 1520.
it currently calls Prince George railway museum home.

the models, FA's, and textures were created by myself.
the crew is copied from Jonatan Gronoset's crew, with permission.

svry16 Cabview by Steve Thompson and Rick Grout (Original Readme Doc in Cabview Folder)
Basic sounds by Brandon Smith with additional audio material and .sms files by Derek Miller.
Whistle sounds provided by Chris Signorelli & Bill Hobbs.

orgional eng. file is credited to Dick Cowen, modified by me.
the wag. file is generic, not sure where it came from i have been using the same one for my
tenders for ever.

Download File
You cannot upload a new file
Random Files
6 user(s) active in the past 15 minutes

6 guests, 0 Anonymous Users